Middle east
Explosions in Ain al-Hilweh Palestinian Refugee Camp in Southern Lebanon… What's Happening?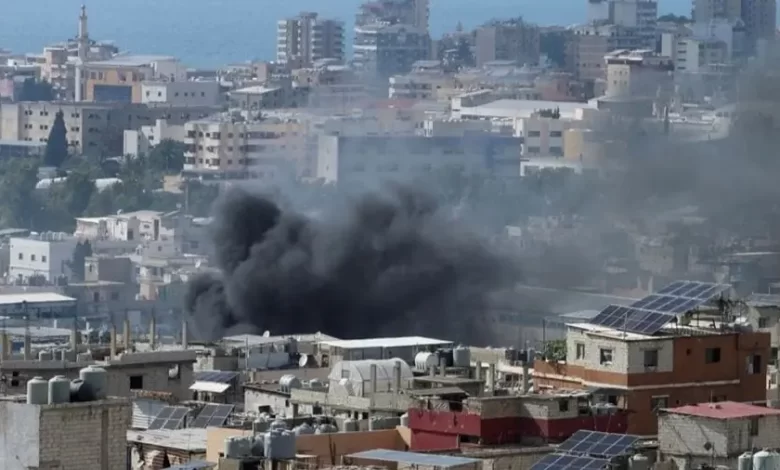 ---
The Ain al-Hilweh Palestinian refugee camp in southern Lebanon has witnessed fierce clashes. The residents of the camp are living in an atmosphere of tension and anticipation of the developments in the coming days. The deadline set by the Joint Palestinian Action Committee for the surrender of those involved in the killings has ended, although information suggests an extension of the surrender deadline.
What's happening?
At the end of last July, the Ain al-Hilweh Palestinian refugee camp saw clashes between elements of the "Fatah Movement" and elements of extremist groups that lasted for several days. These clashes resulted in the death of 11 people, with more than 60 injured and caused extensive damage to property and infrastructure inside and around the camp.
Two explosions were heard early this morning (Saturday) in the Ain al-Hilweh Palestinian refugee camp near Sidon in the south of the country, without any injuries reported, according to the "National News Agency." According to the agency, it was found that the two explosions were caused by the throwing of two hand grenades between the Al-Samou and Bisan schools in the Emergency neighborhood.
Escalation of Clashes
Mohammed Saeed Al-Razz, a Lebanese writer and political analyst, said that there is a fear in Lebanon that the clashes in the Ain al-Hilweh camp will spread to all Palestinian camps, from Tyre to Tripoli in the north, to the Bekaa and Beirut.
He pointed out that there are ongoing issues to halt the ceasefire and find a way out of the current crisis. The absence of a legitimate state with its full components opens the door to all regional interventions to implement their agendas.
He also noted that many Islamic groups in the Palestinian camps in Lebanon operate under different names, including the Ansar al-Islam, Fatah al-Islam, and Jund al-Sham.