Middle east
Houthi intransigence and $20 million prevent saving Yemen from the worst humanitarian disaster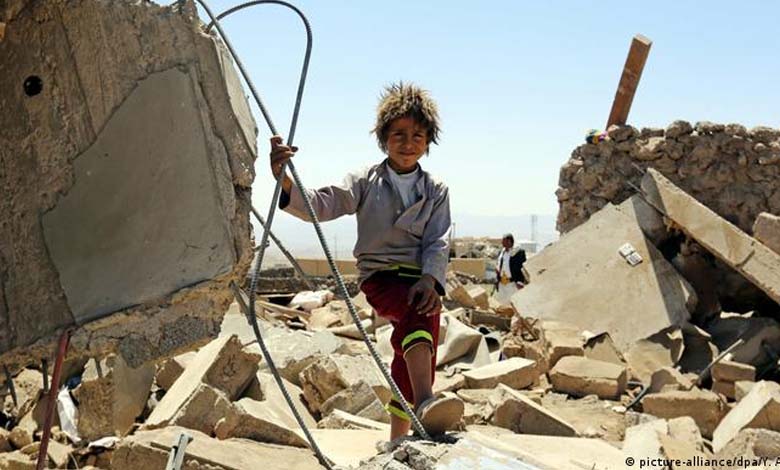 ---
The UN needs just US$20 million to start offloading more than a million barrels of oil from the tanker Safer – a ticking time bomb that threatens the fragile Red Sea ecosystem – and millions of Yemeni people so they do not face the worst humanitarian disaster. However, the UN has been forced to take the rare step of turning to the public for crowdfunding, after governments failed to raise enough funds. In the week of the UN Oceans Conference, it is still waiting for adequate funds to be mobilized.
Horrific Consequences
The Guardian, a British newspaper, confirmed that FSO Safer has owned more than four times the Exxon Valdez oil spill since 1989, but that when war broke out in Yemen in 2014, normal maintenance of the old ship stopped, but now it is unrepairable and has been largely kept afloat by the heroic efforts of a crew of seven; The former CEO of the company that owns the ship described it as a "bomb", saying that it is possible that a cigarette, a stray bullet, or even a stationary electric charge could cause a massive explosion. The newspaper reported that the consequences would be horrible, the pristine coral reefs, mangroves and marine life would be destroyed, a large area of fisheries, on which Yemenis depend greatly, would be destroyed, and the ports of Hodeidah and As-Salif, which receive 90% of Yemen's food supply, would be closed, apart from the damage to water desalination plants, which could lead to the disruption of clean water supplies to 9 million people. This country is already suffering from the worst humanitarian emergencies, and it would be nearly 3 million people who would be severely ill-fed or 5 million pregnant women – It's still out of line too.
Compression
According to the British newspaper, the resulting cleanup costs around $20 billion, with about a tenth of the world's cargo passing through the Bab al-Mandab Strait, which can be affected by the leak at a cost of hundreds of millions of dollars a day. Even economically, $80 million for the first and most important phase of the operation – transporting oil to a safer ship – seems an indisputable deal.
Although the United States and Saudi Arabia have secured most of the necessary funds – a $20 million shortfall remains, part of the problem is that the funding is often tied to emergency response and cannot be provided for prevention, but the weak response is also linked to the terrible war that has caused so much death and destruction, at the same time it is not guaranteed that the two-phase plan – for oil transportation and then providing a new tanker – will succeed, as the Houthis have blocked attempts to reach an agreement for many years because the Houthi rebels have used the tanker they control as leverage against the international community and the internationally recognized government.