Middle east
Houthi plan to loot Yemeni lands and properties – Details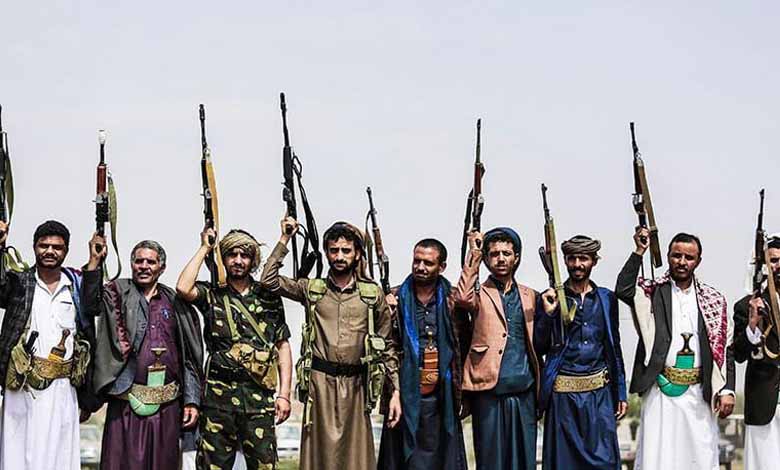 ---
The Iranian-backed Houthi terrorist militia continues its terrorist attempts to seize land and real estate belonging to citizens in areas west of the kidnapped capital, Sanaa. The terrorist group allegedly stumbles upon a draft document written in the 7th century AH, which calls for a halt to the region, which now includes tens of neighborhoods and thousands of houses and public and private interests.
Coup
"Since its coup against the state, the Houthi terrorist militia has taken control of state institutions, including the Ministry of Religious Endowments and its archives in Sanaa and other areas under its control, and has begun systematically looting citizens' land and real estate, using it to serve its goals and finance its war effort."
Serious violations
SAM Organization for Rights and Liberties said: The Houthi group is practicing a gross violation of the right of ownership of citizens residing in Mathbah, Sunaynah, and Sa'wan in the capital, Sana'a, under the pretext of public interest and military necessity, stressing that the expropriation of lands and private property and the imposition of restrictive conditions that impede citizens' enjoyment of their right to build and modify under the pretext of public interest. In addition to the establishment of military sites, it constitutes a gross violation of the basic rights guaranteed by both international and Yemeni law, and the Houthi group must immediately stop escalating the use of force at times and the judiciary at others against civilians to seize land and private property.
Serious procedures
"This dangerous measure reveals the ugliness of the Houthi militia, its arrogance in looting citizens' property and assets, its persistence in its policy of impoverishment, starvation, displacement and forced displacement, with no regard for the deteriorating economic situation, the deepening humanitarian crisis, and the largest internal and external displacement in Yemen's history as a result of the war triggered by the coup," said Wadah bin Attiyah, a Yemeni political analyst.
He stressed that the international community, the United Nations and its envoy to Yemen, as well as human rights organizations and bodies, must take action to condemn these criminal practices that violate international laws and conventions, foremost of which are the Universal Declaration of Human Rights and the International Covenant on Civil and Political Rights, and to put real pressure on the militia to stop all forms of looting of citizens' property.
He added that Iran must stop its behavior that undermines security and stability in Yemen and the region by continuing its support for the Houthi terrorist militia and providing it with weapons.