Policy
How did the meeting between Erdogan and el-Sisi at the G20 Summit disrupt the Muslim Brotherhood's plans?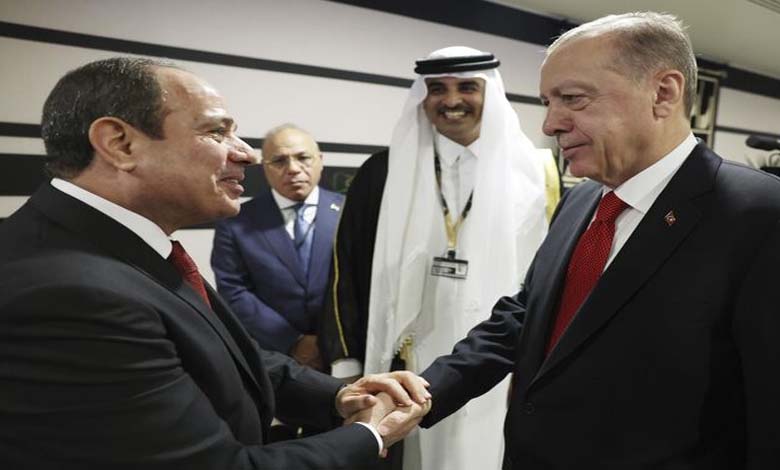 ---
The meeting between Egyptian President Abdul Fattah el-Sisi and his Turkish counterpart Recep Tayyip Erdogan on the sidelines of the G20 summit in New Delhi in the past few hours is seen by observers as a new blow to the terrorist Muslim Brotherhood organization.
Stringent Measures
A report by the "Roaya" network revealed that Turkey recently implemented measures targeting Muslim Brotherhood elements, including raids on their premises. The culmination of these measures came after the refusal to grant residency to the Brotherhood's figure, Wagdy Ghoneim. These developments are seen by observers in the context of Turkish-Arab rapprochement.
The End of the Muslim Brotherhood
Mustafa Bakri, a writer, and media personality and a member of the Egyptian parliament, said that Egypt has achieved gradual victories in the Muslim Brotherhood file, but it has not yet achieved the "decisive blow." He added that "Turkey will not take quick measures," but he expected the file to conclude in the medium term.
 added that Turkey has recently begun to understand the security demands and prosecutions of the group's members, given its suffering from similar files with the opposition in Sweden or in northern Iraq.
He continued: The meeting between the Egyptian president and the Turkish president indicates that relations may return strongly, despite other contentious files related to regional issues such as the situation in Libya.
 pointed out that the meeting serves as a prelude to a larger meeting between the two parties, describing it as "the optimal way to improve relations after a long dispute." He explained that the Muslim Brotherhood has ended politically for two years, with the beginning of a change in Turkish policy towards the organization, and these meetings confirm that the Muslim Brotherhood is over, and Turkish support for them has stopped.