Middle east
International Organization Warns… Houthis involved in financing terrorist organizations outside Yemen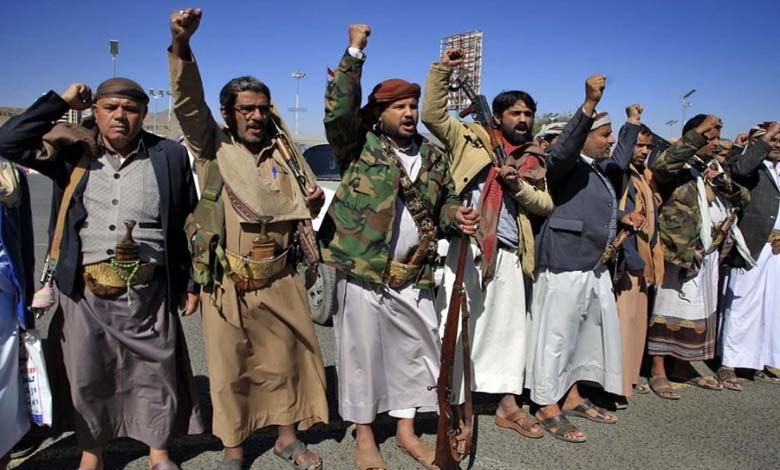 ---
An international organization has warned about the activities of the Houthi rebel group and its contributions to supporting and financing terrorist activities, not only in Yemen but also in many other countries.
The European "Counter Extremism Project" revealed in a report released yesterday, coinciding with the ninth anniversary of the Houthi takeover of the Yemeni capital, Sanaa, that it had uncovered documents detailing the activities of the armed religious and political group, which is supported by Iran.
The report highlights how they finance several organizations classified as terrorist by the United States, despite Houthi leaders themselves escaping American sanctions, according to the "Akhbar 24" website.
The organization published an extensive report that details how the Houthi group facilitates financial support for both Hezbollah in Lebanon and Hamas, among others. It reveals the extent of involvement of Houthi government officials, companies, and individuals in similar financing operations.
Although the amounts provided by the Houthi movement to Hezbollah and Hamas may appear small compared to the total operating budgets of these groups, a series of fundraising campaigns indicates increased cooperation between these groups, conducted secretly throughout the year. This sheds light on the recently discovered depth of cooperation between Iran's proxies in the region, according to the report.
For example, in 2021, the Houthis collected $4 million from Yemeni donors to support both Hamas and Islamic Jihad. In 2019, a radio station run by the Houthis launched a fundraising campaign to support Hezbollah using the "Yemen Post" banking system, a government institution overseen by Minister Musfir Abdullah Al-Numeir. The above figures represent only a fraction of what has been revealed, meaning that there is a lot of hidden financial support.
The Counter Extremism Project called for the legal accountability of Houthi leaders under Executive Order 13224 of the U.S. law, which authorizes the U.S. government to freeze the assets of individuals and entities that provide support, services, or assistance to terrorists and designated terrorist organizations or are associated with them in any way.
This action would also restrict Yemeni entities that have aided and abetted these activities, as detailed in the report. This would, in practical terms, make these companies far less useful as supporters and donors of future terrorism financing schemes.
It is worth noting that the Counter Extremism Project (CEP) is an independent international non-profit political organization that works to combat the increasing threat posed by extremist religious ideologies and has offices in Germany, Belgium, and the United States.