Iran
Iran detains South Korean transporter in Arabian Gulf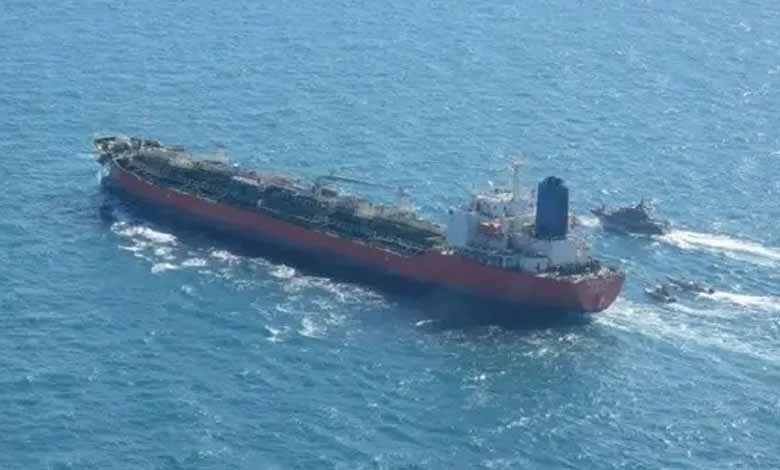 ---
Iranian media related on Monday that Iran's Revolutionary Guards Corps (IRGC) detained a South Korean-flagged tanker in Gulf waters, as tension between Tehran and Seoul about Iranian funds frozen at South Korean banks because of the US sanctions.
Many Iranian media outlets reported that the Guards navy seized the ship for polluting the Gulf with chemicals. Moreover, the semi-official Tasnim news agency showed photos demonstrating what it described as Guards speed boats escorting the tanker HANKUK CHEMI that it said was transporting 7,200 tons of ethanol.
It also stated that the ship's crew members had been seized with other of nationals of South Korea, Indonesia, Vietnam and Myanmar, however did not states how many there were. It added that the tanker was being held at Iran's Bandar Abbas port city.
However, there was no immediate comment from South Korea's foreign ministry, and Iranian authorities didn't comment on the incident that comes before an expected visit by South Korea's deputy foreign minister to Tehran.
On its part, the Iranian Foreign Ministry related that the visit would occurred in next days and would discuss Iran's demand that South Korea release $7 billion in funds frozen in South Korean banks due to the US sanctions. Whereas, the South Korean-flagged tanker bound for the United Arab Emirates entered into Iranian territorial waters.
Furthermore, Satellite data from MarineTraffic.com displayed the MT Hankuk Chemi off Bandar Abbas, on Monday afternoon, without any clarification. Actually, it had been traveling from Saudi Arabia to Fujairah in the United Arab Emirates. But, the ship's proprietors could not be instantly reached.
The United Kingdom Marine Trade Operations, which constitute an information exchange overseen by the British royal navy in the region, admitted an interaction between a trade ship and Iranian authorities.
Thus, the UKMTO related that the trade ship made an alteration of course north into Iran's territorial waters. On his part, Rebecca Rebarich, who is a spokeswoman for the US Navy's 5th Fleet, stated that authorities there were aware and monitoring the situation.