Iran
Iran seeks to implement destructive plans in al-Hasakah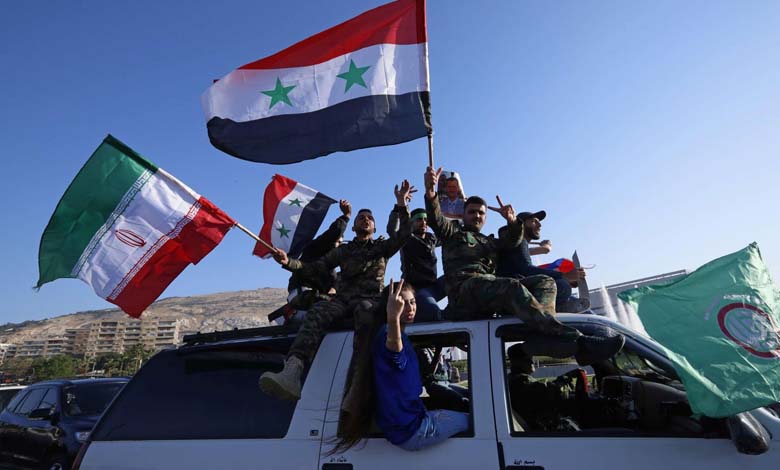 ---
Hoping to expand the activity of the Hezbollah militia and impose more Iranian influence in Syria in light of the imminent clash with Turkey due to disagreements over the Syrian cake, Iranian plans continue in the region to cause chaos in the country through its terrorist elements, foremost of which is the Lebanese Hezbollah militia, also present in Syria. The Iranian Revolutionary Guard directly supervises the terrorist militia in eastern Syria to carry out their terrorist plans.
Suspicious movement
Well-informed sources revealed that the Iranian Revolutionary Guard Corps has carried out training and rehabilitation missions for Hezbollah elements in the east of the Euphrates in Syria, in order to penetrate and expand Hezbollah's activities there, and to work to expand its activities, which is done by attracting new members from the area and joining the Hezbollah militia. They added that the Revolutionary Guard takes from the area of al-Hasakah places for training those elements that are included in the terrorist Hezbollah organization, where 200 people have been recruited so far from al-Hasakah and joined the Hezbollah militia under the full supervision of the Iranian Revolutionary Guard there.
Popular rejection
Young people and some tribal sheiks are drawn there by providing them with large amounts of money to implement Iran's plan in the region. Expansion began in the eastern Euphrates, specifically in al-Hasakah, Syria, within the Iranian scheme in the region. The Syrian Observatory for Human Rights reported the rejection of Hezbollah's presence, as they distributed paper leaflets in the regime-controlled security square in al-Hasakah city, against the presence of the Lebanese Hezbollah in the area and the recruitment of the people of the area into the ranks of the Party and pro-Iranian militias. The leaflet stated that the Lebanese Hezbollah is the most important proxy militia working for Iran, but wherever it goes it spreads chaos and commits heinous crimes, and secures its funding from smuggling and transporting drugs. It is unfortunate that this group has become among us and is working to undermine the stability of the Lebanese regime and more of Hezbollah Weapons to al-Hasakah.
Tehran Plots
Salman Shabib, a Syrian political analyst and head of the Syria Party, says: Tehran seeks to infiltrate terrorist activities in many areas of Syria to carry out their subversive plans through the terrorist Hezbollah militia, adding that the people of al-Hasakah have rejected attempts to recruit their families to the ranks of Hezbollah and carry out their plans.
The Syrian political analyst added that Iran is trying to spread its scheme in al-Hasakah, taking advantage of the poverty and destitution of the people who are going through it in a very difficult economic situation by offering financial inducements to recruit young people and residents for Hezbollah.
Shabib said Syria will not be subordinate to Iran's plots and continued destruction through Hezbollah and terrorist groups that seek to carry out their destructive plans.