Policy
Is Netanyahu turning to Europe to pressure Egypt to accept the 'Sinai Plan'?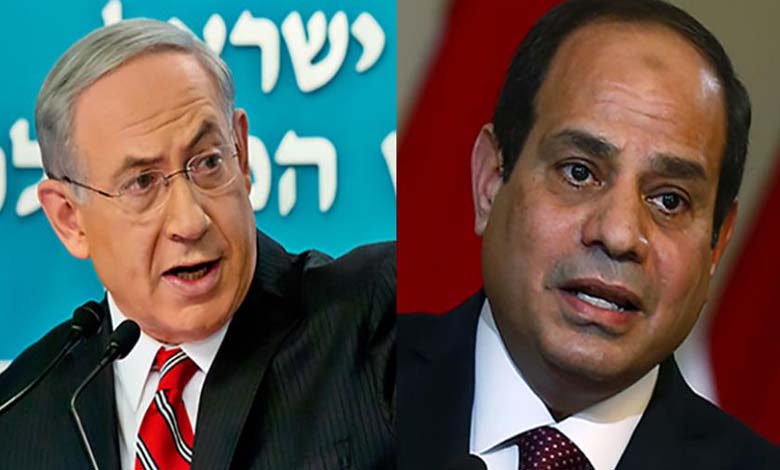 ---
After Egypt's firm rejection of the Israeli plan related to the Egyptian Sinai, Israeli Prime Minister Benjamin Netanyahu is working to convince European leaders to press Egypt to accept the refugees from Gaza," according to the British newspaper 'Financial Times'.
Sources familiar with the discussions told the 'Financial Times' that "Netanyahu's proposal was presented through several countries, including the Czech Republic and Austria, during private discussions at the European Union leaders' summit on Thursday and Friday." The newspaper added that "major European countries, especially France, Germany, and the United Kingdom, have rejected this proposal, describing it as 'unrealistic,' and pointing out 'the continued resistance of Egyptian officials to the idea of accepting refugees from Gaza, even on a temporary basis.'"
A Western diplomat stated, "Netanyahu has insisted that the solution may be for the Egyptians to take in the residents of Gaza, at least during the conflict… but we did not take it seriously, as Cairo has been and remains very clear in rejecting that." Egyptian President Abdul Fattah el-Sisi had earlier said this month that the Egyptian people would strongly oppose the arrival of Palestinian refugees from Gaza to the Sinai Peninsula. He warned that such a move would turn Sinai into a launching pad for attacks against Israel, and Egypt into a base for operations.
In a press conference in Cairo, alongside the German Chancellor Olaf Scholz, el-Sisi said that Gaza is already under Israeli control and proposed evacuating the Palestinians to the Negev Desert in southern Israel "so that the issue of Hamas can be addressed." Approximately 2.4 million Palestinians live in the Gaza Strip, and with the start of the war, a large number of them have flocked to the closed Rafah crossing. Egypt opposes their entry into its territory, causing a refugee crisis.
El-Sisi emphasized that what is happening in Gaza now is an attempt to force citizens to seek refuge and migrate to Egypt, and "we will not accept that." He added, "Egypt opposes any attempt to solve the Palestinian issue through military means or by forcibly displacing the Palestinians from their lands, whatever it may be, at the expense of the countries in the region." El-Sisi said that if his citizens were asked to do so, millions of them would take to the streets and protest the passage of Gaza residents to Sinai.