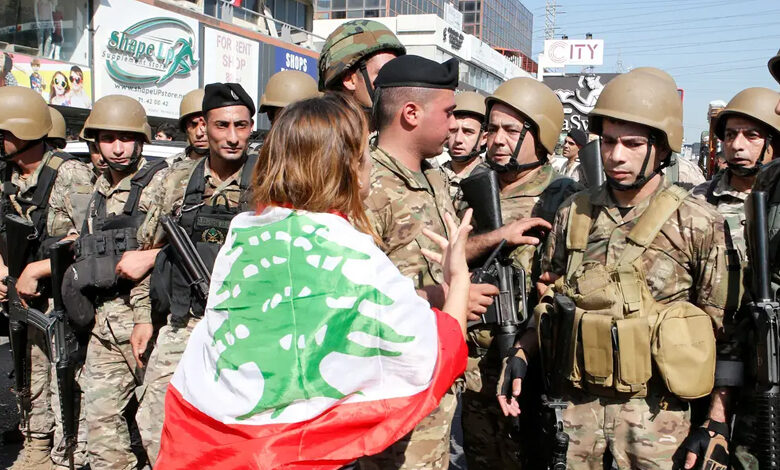 The Lebanese army reported in a statement on Sunday that a total of 105 soldiers, including eight officers, were wounded in anti-government protests that has been organized on Saturday in Beirut following the explosion of Beirut port.
The statement added that four protesters were arrested for rioting and damaging public and private property. According to the army, the soldiers were wounded when demonstrators threw large rocks and Molotov cocktails at the officers. Hundreds of people gathered in Beirut downtown to protest the government's handling of the huge explosion that killed almost 158 people and injured over 6,000 others.
Moreover, Lebanese broadcaster LBCI reported on Saturday that the Lebanese army got out a group of demonstrators who had broken into the foreign ministry building hours earlier during the anti-government demonstrations a cause of the explosion of Beirut port.
LBCI also said: The vicinity of the Ministry of Foreign Affair has now been cleared of protesters, and the army has followed a group that hurled rocks.