Maghreb
Libyan government reveals reasons for Saadi Kadhafi's release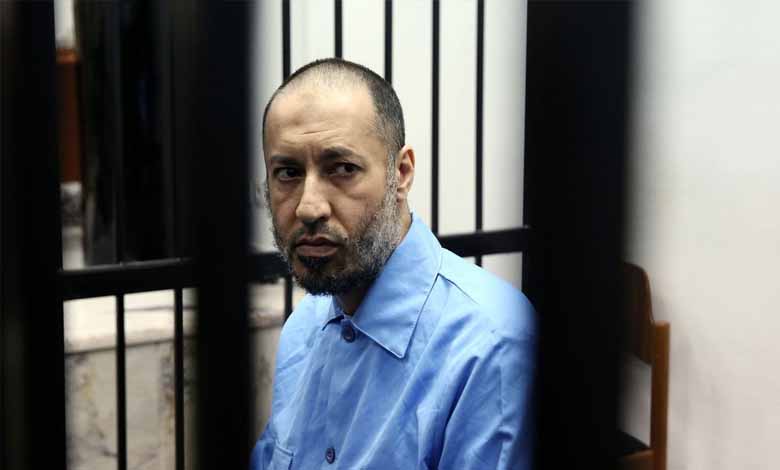 ---
The Libyan government revealed, Monday, behind the scenes, the release of Saadi Kadhafi, son of Colonel Mouammar Kadhafi, explaining that the decision came in implementation of the judicial rulings in force.
In a statement, the Libyan government said that two years after the decision to release Saadi Kadhafi, his family received him in accordance with legal procedures, confirming its commitment to work for the release of all prisoners in their legal status without exception.
National reconciliation
In its statement, the Government stressed that such efforts should be on the path of comprehensive national reconciliation, which is based on the enforcement of and respect for the law.
Libyan Prime Minister Abdel Hamid Dbeibah tweeted on his official Twitter account on Monday: "Libya cannot move forward without reconciliation and the establishment of a state without justice, law enforcement, respect for the separation of powers and judicial procedures and rulings."
"On this basis, Saadi Kadhafi was released in execution of the release issued against him by the public prosecution," Dbeibah said.
Saadi Plane
Press sources revealed that the plane carrying Saadi Kadhafi landed early this morning at Istanbul Airport in Turkey, with Naji Hariri, who was also released for health reasons.
According to the same sources, the Deputy Minister of Justice is responsible for supervising the extradition of Saadi to his family and completing the legal procedures.
Saadi has been held in Tripoli's Al-Hadba prison, which is headed by Khaled al-Sharif, a member of the Libyan Fighting Group, since he was handed over to Niger in March 2014.
In April 2018, Saadi Kadhafi was acquitted and all charges by the Libyan Public Prosecution Service were dropped, including murder, indecent assault, kidnapping, slavery, or misdemeanors of threats and insults.
However, Kadhafi family lawyer Khaled al-Zaidi said that Hashim Ali Bashar and Haytham Ahmad Abdullah al-Qabalei, who run Ain Zara prison where Saadi is located, continue to be detained arbitrarily for unknown reasons.
System headquarters
Last month, National Unity Government Justice Minister Halima Abdul Rahman said the ministry would not stop communicating with relevant parties to implement al-Saadi Kadhafi's acquittal.
Earlier on Saturday, a delegation from the Qadhadhfa and El Majaberah tribes visited Misrata to discuss the handover of the bodies of former regime leaders and the release of some prisoners.
The source said, on condition of anonymity due to the sensitivity of the issue, that the delegation will meet with the city's social, political and military leadership.
The delegation will also discuss receiving the bodies of Abou Bakr Younes Jaber, former Libyan Minister of Defense, and Colonel Mouammar Kadhafi and his son Moatassem, in addition to releasing some prisoners who were sentenced to release or who were not brought to justice.