Exclusive
Mahsa Amini protests: Europe prepares to 'punish' Iran with two resolutions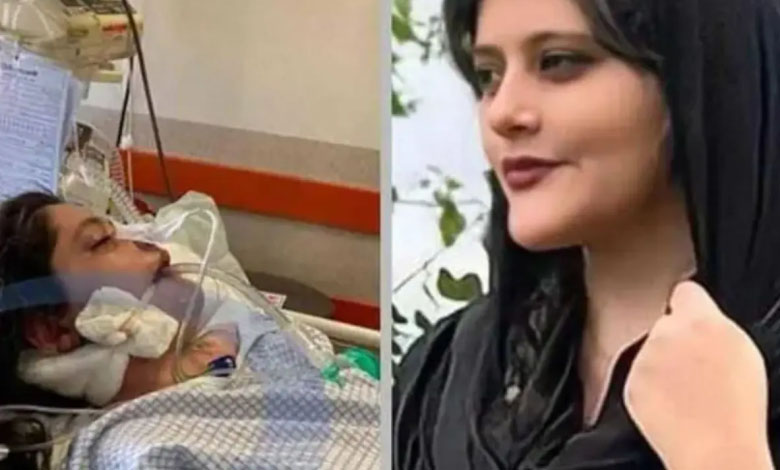 ---
After six European countries proposed sanctions against Iran, France announced on Tuesday that the bloc's countries are looking to ban travel and freeze the assets of officials from Tehran.
The German magazine Der Spiegel, quoting sources, said that Germany, France, Denmark, Spain, Italy and the Czech Republic have submitted proposals to impose new European sanctions on Iran for its "repression" of protests related to women's rights.
A day after the remarks, French Foreign Minister Catherine Colonna said on Tuesday that the EU looked forward to imposing an assets freeze and travel ban on a number of Iranian officials who he said were "involved in the repression of protesters."
Asset freeze
"France is moving into the heart of the European Union… to target those responsible for the campaign by holding them accountable for their actions," she said, adding that the EU is considering freezing their assets and banning their travel.
Asked about the identity of officials targeted by the EU, Colonna said the measures targeted figures in the regime who send their children to live in Western countries.
The German magazine Spiegel had said that the proposed sanctions targeted 16 individuals, organizations and institutions, which it said were "mainly responsible for suppressing protests" that broke out across Iran after the death of the young woman Mahsa Amini after she was detained by the morality police.
European support
The six European countries are aiming for a decision by EU foreign ministers at their meeting on 17 October, with no resistance expected from the bloc's members.
The proposal found European support; "Tehran's repression of protests is an expression of absolute fear of education and the power of freedom," German Foreign Minister Annalena Baerbock said on Monday, promising sanctions.
"It is also difficult to bear that our foreign policy options are limited. But we can amplify their voices, spread propaganda, make accusations and impose sanctions. That's what we're doing."
Anti-government protests, which first erupted at the funeral of 22-year-old Mahsa Amini on September 17 in the Kurdish town of Saqqez, have escalated into the largest demonstrations against Iranian authorities in years.