Maghreb
Preacher El Hentati, is arrested by Tunisian security forces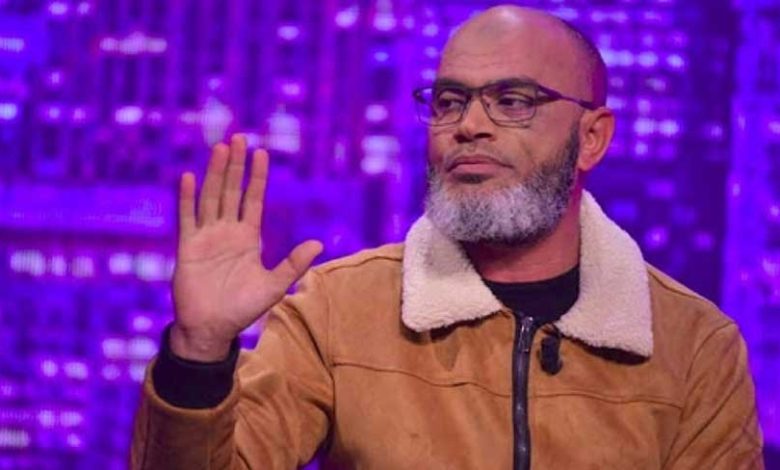 ---
Tunisian authorities arrested a preacher after he claimed to be in contact with the Tunisian President, a day after the adoption of a decree to combat the crimes of information and communication systems. According to local media, the public prosecutor in the Court of First Instance in Tunisia ordered to put the preacher Mohamed El Hentati in prison, on charges related to insulting others through social networks and public slander.
Who is he?
Islamist preacher Mohamed El Hentati is known for many controversial attitudes and behaviors, the latest of which was a case of sexual harassment that was stopped last August, because of which after a woman accused him of harassment, was one of the names that caused a lot of controversy in the Tunisian street and on various social media platforms.
Al-Hinati belonged to the Tunisian Ennahdha Movement, the political arm of the Muslim Brotherhood. He was part of its central leadership before 2011 and earned a doctorate degree in the Holy Quran and his sciences from the College of the Fundamentals of Religion at Al-Azhar University in Cairo. Sheik Mohamed El Hentati became famous as a controversial Islamist preacher on television screens and social media platforms.
Harassment case
He was arrested and imprisoned for several years under the former Tunisian President. Arrest warrants and search warrants were previously issued against him, and many of the complaints referred to him included harassment, showing of false police identity, in addition to issues related to marital maintenance, negligence and the issuance of checks without credit. Recently, the security authorities in the "Bardo" area in the capital, Tunis, imprisoned Tunisian preacher Mohamed El Hentati, after the Public Prosecutor's Office at the Court of First Instance in Tunis authorized his further investigation. A security source confirmed that the security area in Bardo received a complaint from a woman who accused the preacher of harassment, but the preacher "Mohamed El Hentati" denied the charge of harassment.
This prompted the security forces to confront the accused person with the woman who filed a complaint against him, who insisted on accusing him and insisted on prosecuting the preacher, and refused to give up the case.
Circulation of rumors
This time, the preacher fell down after false statements claiming that he had close relations with Tunisian President Kais Saied. The prosecutor's decision came after the preacher confirmed that he is communicating with President Kais Saied daily through various means, and that he (President Saied) is also communicating with him to talk about many issues. In press statements, El Hentati added: "The presidency institution should issue a statement to uncover these contacts, following up on: "I personally was the one who worked to deliver Said to the presidency," while criticizing the Minister of the Interior and some members of the government, confirming that he demanded the president's dismissal. The decision to send El Hentati to prison came a day after the issuance of Presidential Decree No. 54 of 2022 on "combating crimes related to the financial punishment and fines" "50,000 Tunisian dinars (about $17,000) for anyone who deliberately uses networks and information and communication systems to produce, promote, publish, send or prepare news, statements, false rumors or documents that are fabricated, falsified or falsely attributed to others for the purpose of assaulting the rights of others, harming public security or national defense or sowing terror among the population. The penalty shall be doubled if the target is a person working for the official organs of the state."