Arabian Gulf
Report: Qatar attempts to create another crisis with neighbors amid attempts to unify lines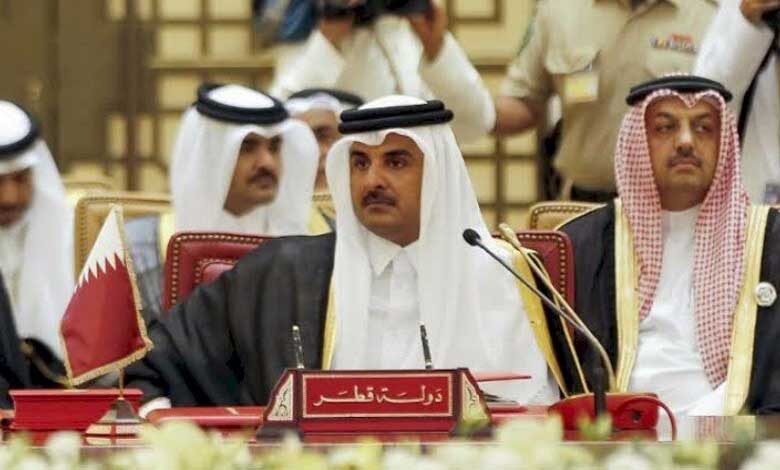 ---
Monday, the Kuwaiti foreign minister reported that after a conflict that has divided the Arab world and evaluated US diplomacy for more than three years, an agreement is reached to reopen the borders and airspace between the Kingdom of Saudi Arabia and Qatar, after that it has been closed since 2017.
The American newspaper, The New York Times, declared that this new statement is considered as a first step to end Qatar's isolation from Arab neighbors, especially Saudi Arabia, the United Arab Emirates, Bahrain and Egypt. .
The decision, declared before the Gulf States summit gathering in Saudi Arabia on Tuesday, would allow trade and travel between Qatar and the Kingdom for the first time since the four countries boycotted Qatar in June 2017, accusing its leaders of supporting terrorism and extremists in the region, and of being too close to Iran.
However, there are doubts about the pursuit of reconciliation, because Qatar didn't given any promise that the Al Jazeera network would stop attacking them, cut relations with extremist and terrorist groups, or would form his future ties with Iran and Turkey, and although the boycott that lasted 3 years, Qatar is still in its position, and it is not clear if it intends to resolve its political conflicts with the Arabs or not.
Always, according to the New York Times, and in the hope of increasing pressure on Iran before the end of Trump's presidency, administration officials have pushed Saudi Arabia and its allies strongly to negotiate with the government of Qatar during the past many months, while the president's son-in-law, Jared Kushner, visited Doha and Riyadh in December to persuade Gulf officials, and Kuwait has been the main mediator.
On his part, Kuwaiti Foreign Minister, Sheikh Ahmed Nasser Al-Mohammad Al-Sabah, said in a televised statement that there was a deal between Saudi Arabia and Qatar, that for his, it would create a new page in Gulf country relations, while some analysts say: There are a little things that indicates that Qatar would change its behavior regarding its practices that demoralize its neighbors and the Al Jazeera network that it uses to spread its message, attack its neighbors and distance itself from Iran and Turkey.
Whereas, Hussein Ibish, analyst at the Institute for the Arab States of the Gulf in Washington, said: Pushing Qatar to adjust its ties with Turkey could be a hope, given the number of problems likely to remain unsolved, there is a strong probability of disagreement in the future and perhaps another crisis over Qatari policies at some point in the close future.