Iran
Revolutionary Guard within the reach of European sanctions – German Foreign Ministry reveals the latest step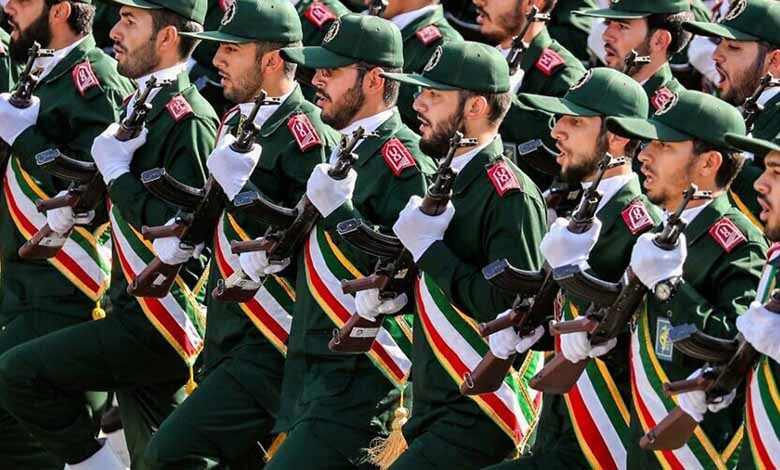 ---
Day after day the European will to punish the IRGC is asserting itself, and new steps to end the ongoing repression in Iran are unfolding.
In the latest development, a spokesman for the German Foreign Ministry said, Friday, that Berlin and its European partners are planning to impose sanctions on more members of the Iranian Revolutionary Guard during the meeting of the foreign ministers of the European Union, next Monday.
This comes as part of a new sanctions package agreed unanimously by representatives of the European bloc's member states, during preliminary consultations in Brussels last Wednesday.
"According to diplomats who spoke to German news agency DBA, the new sanctions target about 36 individuals and institutions involved in the brutal crackdown on protests." Planned punitive measures include freezing assets in the EU and imposing a ban on the bloc's entry.
However, a German Foreign Ministry statement, on Friday, revealed details of some of those targeted in this package, who are members of the Iranian Revolutionary Guard.
The meeting of the European Council for Foreign Affairs will discuss Iran, despite the fact that the file is not on the initial agenda announced at the meeting.
The sanctions, which are expected to be announced in detail next Monday, come a day after the European Parliament adopted, Thursday, a comprehensive resolution against Iran, calling on member states to classify the Revolutionary Guard as a terrorist organization in the European continent.
Pressure is increasing on the European Union to classify the Revolutionary Guard Corps as a terrorist organization, following the European Parliament's vote, yesterday, and the announcement by the countries of Germany, the Netherlands, and the Czech Republic in favor of taking this step.
The most important obstacle to this designation has faded over the past period, with France not ruling out any move to punish Iran for suppressing protestors. Reuters quoted sources as saying that Paris is among the countries pushing for the designation of the IRGC as a terrorist organization in the corridors of the European bloc.
Protests have been taking place in Iran since the death of Mohsa Amini on September 16th, days after she was arrested by Tehran's morality police for allegedly not adhering to Iran's strict dress code.
Many have been sentenced to death over the protests, some have been carried out, triggering widespread Western anger.
Last Monday, around 12,000 people from all over Europe gathered in front of the European Parliament in Strasbourg, demanding that the IRGC be blacklisted like the US.