Europe
Russia launches major military operation in Ukraine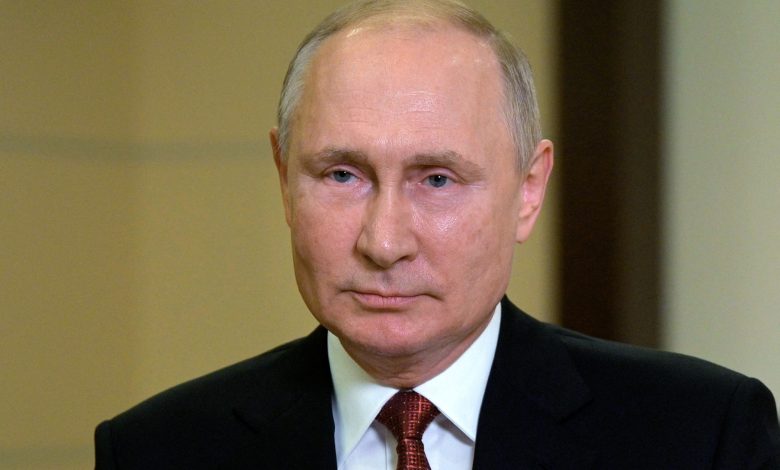 ---
Russian President Vladimir Putin announced early Thursday the start of a military operation in Ukraine, with loud explosions heard in several cities, while Kyiv reported a large-scale invasion under way.
Ukrainian President Volodymyr Zelensky declared martial law throughout the country in a speech to the nation. "There is no need to panic", he told the Ukrainians.
Following his speech, Ukrainian President said Thursday that the world must form an anti-Putin alliance to force Russia to make peace. Zelensky's comments came after talks with US, British and German leaders. "We are building an anti-Putin coalition", he said. The world must force Russia to make peace.
Shortly after the president's surprise announcement on television that he wanted to defend the pro-Russian separatists in eastern Ukraine, a series of explosions was heard in the capital, Kyiv, with bombing sirens sounding.
The Russian military said it was targeting Ukrainian military positions with "high-precision weapons", an apparent admission by the Ukrainian president that Russia had carried out strikes against military infrastructure and Ukrainian border guards.
It has been reported that it destroyed anti-aircraft defense systems and rendered Ukraine's air bases out of service after Moscow launched a military operation in the morning.
Russia's ambassador to the United Nations, Vassili Nebenzia, went further, saying his country was targeting the ruling junta in Kyiv.
The Russian President's decision immediately triggered a wave of international condemnation. US President Joe Biden condemned the unprovoked attack that would cause suffering and loss of life.
But the U.S. response is inconclusive and no different from the context of condemnation in Western capitals that failed to resolve the crisis peacefully with Putin over the past days.
NATO Secretary-General Jens Stoltenberg condemned Russia's reckless and unjustified attack.
An emergency meeting of NATO ambassadors is to be held Thursday morning.
At the United Nations, Ukraine called on Russia to end the war, while France condemned Russia's "contempt" for the UN. German Chancellor Olaf Schulz condemned the flagrant violation of international law, while European Commission President Ursula von der Leyen vowed to hold Moscow accountable.
"I have taken a decision on a special military operation", Putin said in a televised statement, without specifying the scale of the intervention.
"We will do our utmost to disarm and eliminate the Nazi character", Putin said, promising that "those who committed so many crimes and those responsible for the bloodshed of civilians, including Russian citizens, will be brought to justice".
"It is not our plan to occupy Ukrainian territory and we do not intend to impose anything by force on anyone", Putin said, calling on Ukrainian soldiers to lay down their arms.
"Those who will try to interfere, should know that Russia's response will be immediate and will lead to consequences that we have not known before", he said.
A few hours ago, the Kremlin announced that the leaders of the two pro-Russian separatist "republics" in eastern Ukraine had asked for Vladimir Putin's "help" to "repel Ukrainian aggression".
Russian President on Monday recognized the independence of the separatist "republics" of Donetsk and Lugansk, and the following day received a green light from the upper house of parliament to deploy troops.
Shortly after Putin's speech Thursday morning, oil prices surpassed 100 dollars for the first time in more than seven years, with Hong Kong stocks falling more than three percent and trading at the Moscow bourse suspended.
Ukraine began mobilizing about 40,000 reservists on Wednesday, imposed a state of emergency and announced that it was the target of a new "massive" cyber-attack on official websites.
The United States will present a draft resolution at the UN Security Council on Thursday condemning Russia for its war in Ukraine.
Leaders of the 27 EU member states will meet in a summit on Thursday evening.
The crisis in Ukraine raises fears of what would be the most dangerous conflict in Europe since 1945. The US ambassador to the UN, Linda Thomas-Greenfield, warned that Russia's intervention could lead to up to five million additional people being displaced.
Washington and its Western allies imposed the first sanctions in response to Moscow's recognition of the separatists, whom Kyiv has been fighting for eight years in a conflict that has claimed more than 14,000 lives.