Maghreb
Sarraj ordered the reorganization of Special Deterrence Force away From Bashagha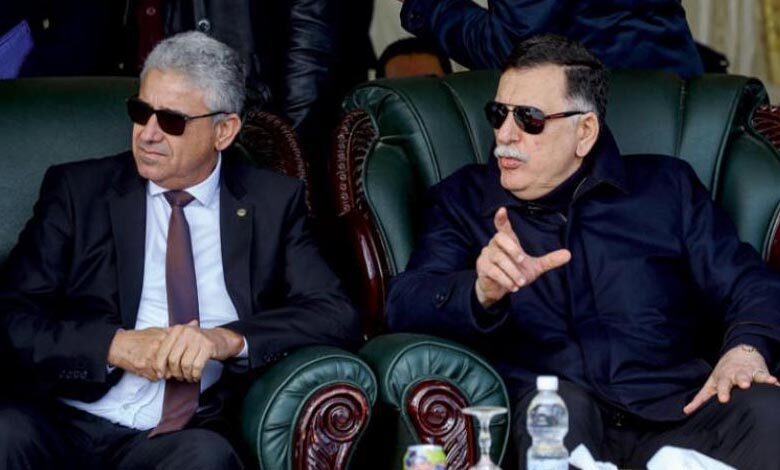 ---
The dispute within Libya's Tripoli-based Government of National Accord (GNA) has taken a new way following its leader, Fayez Al-Sarraj, ordered the reorganization of the Special Deterrence Force away from the Interior Ministry. In fact, the new move eliminates the Force's subordination to Interior Minister Fathi Bashagha.
During a surprise visit to the Libyan city of Benghazi on Saturday, the chief of Egypt's General Intelligence Service (GIS), Abbas Kamel, transmit a support message from President Abdel-Fattah El-Sissi to the Libyan people on several military and political levels. Kamel gathered with the Libyan National Army (LNA) commander, Khalifa Haftar, and the head of the Libyan House of Representatives, Aguila Saleh.
A GIS statement related that several concern questions were discussed. This meeting came in the context of the Egyptian role in support of stabilizing Libya's situation and preserving its capabilities and gains.
The same statement related that in Kamel and Haftar's gathering, they focused on the Egyptian efforts and moves supporting the results of the 5+5 Military Commission meetings that were conducting to delay the ceasefire and taking several measures that have contributed to stabilizing the military and security situation throughout Libya.
It should be clarified that the 5+5 Joint Military Commission includes five military officials from the eastern and western camps in the Libyan dispute, which constitute is one of the three paths of the settlement process that occurred during the Berlin Conference on Libya in mid-January. The UN Security Council subsequently adopted it.
Furthermore, Kamel gathered with Saleh and a number of MPs, where he affirmed that Egypt supports all tracks of a comprehensive settlement of the Libyan crisis in coordination with the United Nations (UN) and the international community.
The statement indicated that the head of Egypt's GIS also evaluated the latest developments in the political situation, and also ways to advance and develop Egyptian-Libyan ties at all levels during the next period.