Policy
SDF accuses Turkey of preparing for the return of ISIS… How?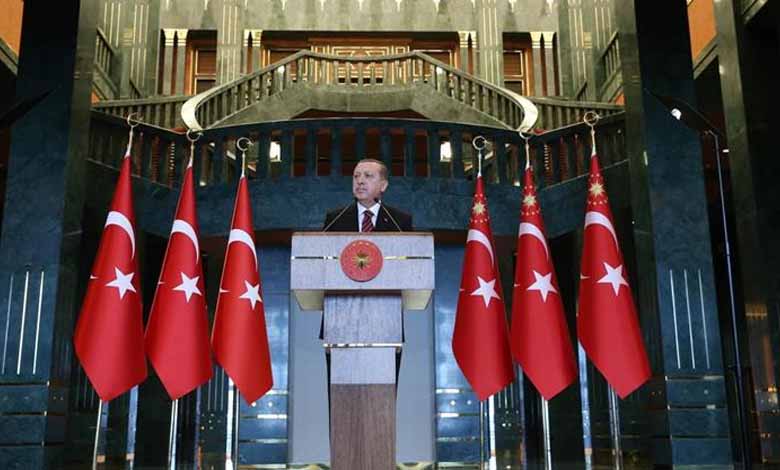 ---
The SDF's military command council has accused Turkey of preparing the ground for an ISIS comeback by threatening attacks across the SDF region.
According to the SDF's official website, the meeting emphasized the continuity of the fight against ISIS and its sleeper and active cells, the increase of military activities to pursue it, and the fact that it is not allowed to harm the relative stability of the region.
The meeting stressed that fighting extremist ideologies, foremost among them ISIS, as well as military operations, must be accompanied by real economic and development projects in the region, especially in areas directly affected by the war on the group.
The meeting also addressed the ongoing Turkish threats and provocations along the border, especially in the occupied areas in northern and eastern Syria, in addition to its military operations, targeting civilians with drones and artillery shelling on the populated villages in the border strip, which aim to destabilize security, terrorize the peaceful population, and strike the project of self-administration by allowing the return of ISIS and reactivate its cells.
Meanwhile, the meeting stressed the need not to underestimate the threats of the Turkish state, which are serious threats, and that all forces should remain in a state of alert and combat readiness to counter any new Turkish aggression.
In the context of the position of the Authority in Damascus, the meeting expressed that this Authority is not ready for any political settlement in Syria, but rather exploits the Turkish threats on Syrian territory and the deteriorating economic situation of the Syrian people, which were caused by the Authority itself; as a result of its behavior in favor of the expansion of its forces, the expansion of its sphere of influence and the return of Syria to pre-2011. The ruling authority in Damascus insists on resolving the Syrian crisis through its logic to pursue reconciliation without any national or realistic criteria. Our people must recognize this reality and confront this authoritarian policy.
The meeting stressed that the SDF will work closely with all parties, including the international coalition and the Russian Federation, to find a real solution to the Syrian crisis that meets the requirements of the Syrian people in all their political and social strata.
With regard to the military organizational status of its forces, the meeting adopted a number of decisions, with the aim of developing institutional work and strengthening its defense capabilities.