Iran
Secretary-General of GCC: Any new Iran transaction should prevent Tehran from obtaining nuclear weapons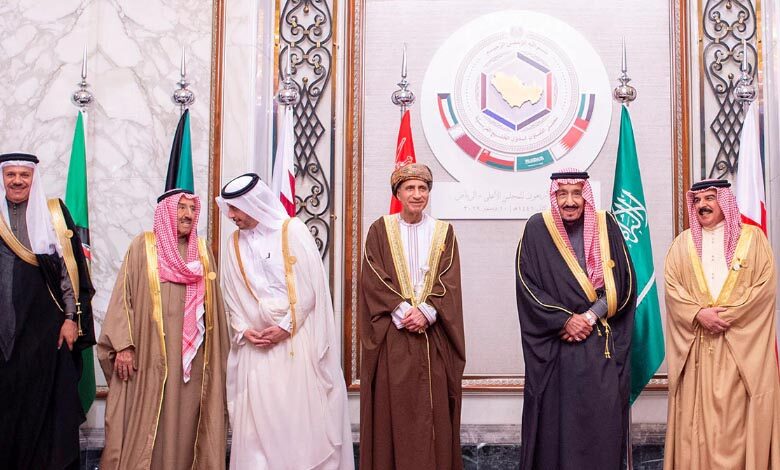 ---
On Sunday, the Secretary-General of the Gulf Cooperation Council (GCC) Dr. Nayef al-Hajraf related that any new nuclear pact with Iran should stop it from having nuclear weapons.
Indeed, Al-Hajraf, who represents the six-member GCC, stated that Iran's remains to destabilize the region and violate UN resolutions, including the 2015 Iran Nuclear Deal.
He also said: [Iran is] still destabilizing the region with a view to achieve its political goals. Therefore, the GCC countries have been always reiterated [that] any new nuclear deal with Iran shall prevent Iran from possessing nuclear weapons and missiles, and shall demand Iran to meet the IAEA obligations and to fully cooperate with IAEA inspectors.
Al-Hajraf, who was talking at the International Institute for Security Studies (IISS) Manama Dialogue 2020 in Bahrain's capital, also added that any new deal should consider the GCC's regional security interests. He indicated the difference between Iran's efforts to develop nuclear weapons and the use of nuclear energy for peaceful aims.
Al-Hajraf also related: Iran's nuclear program still poses a threat to the international peace and security and it's still frequent covert effort to obtain nuclear weapons.
He continues to explain that Nuclear weapons pose a serious threat to our planet, which is the gravest danger ever encountered, as the use of such destructive weapons will cause humanitarian disasters.
However, Al-Hajraf affirmed that GCC countries do not oppose any state using nuclear energy for a peaceful purpose if the country takes all necessary measures to ensure the safety of its nuclear facilities, especially if such facilities do not meet the nuclear safety and security standards.
Security General al-Hajraf also added that countries in the region are concerned about Iran's nuclear reactor in the city of Mahshahr as it is located on an active seismic line which may expose the region to substantial danger should any radiological leakage occur, affirming the need for Iran to follow IAEA standards and to press Iran to sign conventions of nuclear safety.
He concluded by saying possessing nuclear weapons does not ensure security and stability in any region of the world, adding: Instead, peace is best achieved through building trust and cooperation among countries and seeking to achieve progress and development which ensure security and stability in the world.

He stated that the GCC hopes that the "international community will pursue its efforts to create a nuclear weapon-free zone.
It should be noted that Bahrain, Kuwait, Oman, Qatar, Saudi Arabia, and the United Arab Emirates constitute the six countries of the GCC.