Maghreb
Sending Tunisian youth to fight abroad: The End of Tunisia's Ennahdha Movement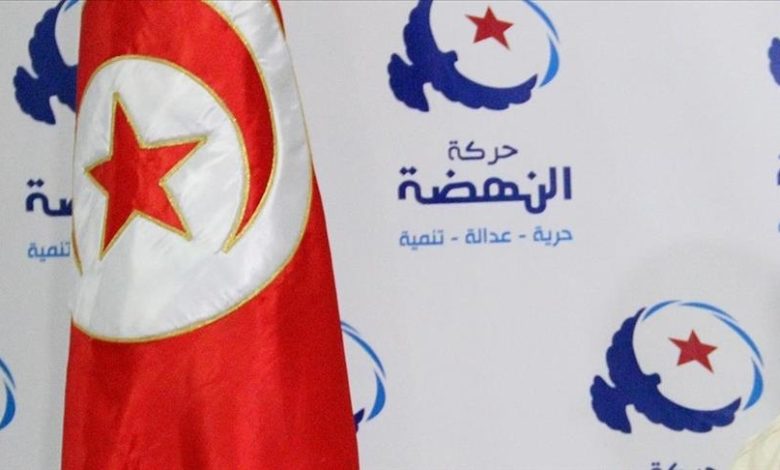 ---
The crisis of the issue of Deportation of jihadist involving the leaders of the Ennhdha Muslim Brotherhood movement, which is writing the last chapter in the history of the terrorist movement, and the end of its political activity, where this will force the dissolution of the movement to turn the page of the Brotherhood in the country once and for all.
The most dangerous file
Tunisian reports mentioned that this file is considered the most dangerous, especially as it revealed the truth of that Brotherhood movement and what it sought at the time when it controlled the country, after the authorities recently arrested a number of officials and politicians from the leadership of Ennahdha Movement, in connection with the issue of facilitating the travel of hundreds of Tunisian youth to terrorist hotbeds, the most prominent of which is the former deputy of the movement in the Tunisian parliament, Habib Ellouz, who is considered a radical wing or secret organization of the movement. In the same case, businessman and owner of the airline Syfax, former presidential candidate Mohamed Frikha, who also ran for parliament as a candidate for Ennahdha, was arrested. According to An-Nahar Al-Arabi newspaper, a number of security officials, including a former governor of Tunis Carthage International Airport, were also arrested. The Tunisian Public Prosecutor's Office issued a decision to continue the detention of Ennahdha Vice-President Ali Larayedh. 
The End of the Brotherhood
Badra Gaaloul, a Tunisian political analyst and head of the National Center for Studies in Tunisia, said: "The issue of young Tunisians traveling abroad to find the hotbeds of terrorism and extremism is the most serious accusation that Ennahdha faces in the country. It is the end of this Brotherhood movement that has sought corruption and terrorism in Tunisia, especially that the issue of interpreting is the beginning of a long list of accusations facing the secret service of Ennahdha, and there are still serious issues waiting to be revealed; most notably the issue of political assassinations and support for terrorism in Tunisia over the past period".
The Tunisian political analyst pointed out that the accusations against the leaders of the Ennahdha Movement are moving in one direction, which is the issuance of a court ruling to dissolve the movement and prevent its political activity, as it is accused of issues related to the security of the country and has convictions for the file of terrorism and political assassinations, as well as cooperation with foreign parties, which threatens the security and stability of the state. This movement is also in its final stages, which will hasten its elimination.