Policy
Sudan: Hemidti summoned to testify in 'Fatwa for killing protesters'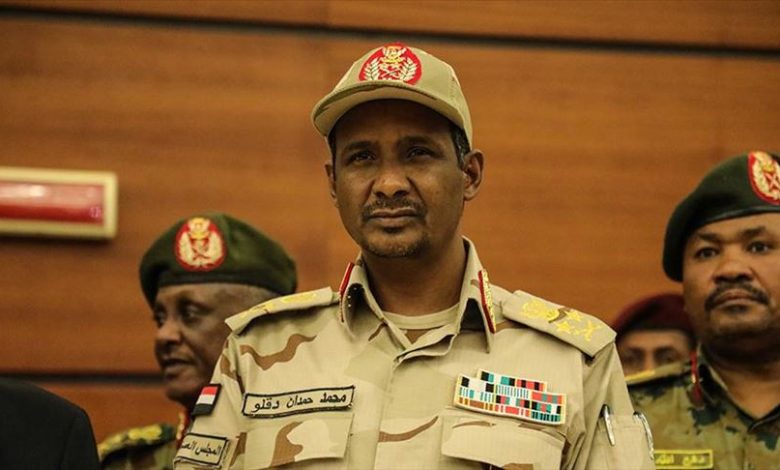 ---
General Mohamed Hamdan Dagalo "Hemidti", the vice-president of the Sudanese Sovereignty Council, will appear before the "Fatwa for killing demonstrators" court next month.
Hemidti's court appearance comes as evidence against deposed President Omar al-Bashir, and three former regime leaders accused of the "death of protesters fatwa" case.
According to the Sudan News Agency (SUNA), the court decided to hear the complainant in the case on Wednesday, October 5, Abdul Baqi Ahmed, father of the martyred Abdul Baqi, who was martyred in front of the General Command of the Armed Forces on April 19, 2019.
This came in the hearing of the "fatwa" court for killing the demonstrators at the Institute of Judicial and Legal Sciences in the Judicial Authority headed by Zuhair Babiker Abdul Razeq, the judge of the General Court.
"The third defendant, Ahmed Haroun, who was the governor of South Kordofan in 2013, appears in Indictment No. 7-d, addressing regular forces, urging them to fight the rebels."
The fourth defendant, Fatih Ezzedine, appeared in the document (7-e) threatening Communist, Baathist and Rogue demonstrators (with decapitation) if they took up arms against the regime. However, the defendant's lawyer said that the document was fragmentary and did not represent what the defendant had to say.
Since December 2019, former President Omar al-Bashir, his deputy Ali Osman Mohamed Taha, the dissolved National Congress Party leader Ahmed Haroun, and former parliament speaker Fateh Ezzedine have been charged with killing protesters.
Relatives of victims of the Sudanese revolution reported on 5 December 2019 on the killing of protesters, against deposed President Omar al-Bashir, and three of his commanders.