Policy
The Brotherhood is living their worst day in Turkey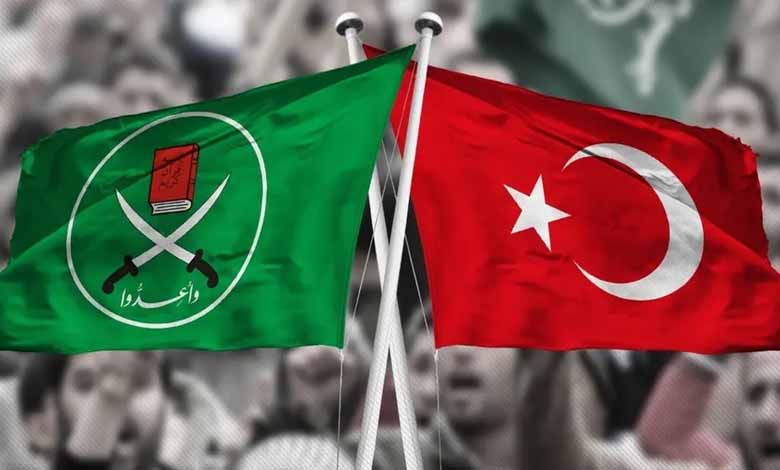 ---
Informed sources revealed that dozens of Brotherhood members holding Egyptian citizenship fled Turkey over the past few days, for political and security reasons.
The Egyptian security source clarified that about 90 members of the Muslim Brotherhood, which is classified in many countries as a terrorist organization, have left Turkey, some of them with their families, to various countries in East Asia. Another informed source stated that the fugitives have received threats from the leaders of the Brotherhood, who are living in Turkey.
The same source said: The general situation of the Brotherhood, especially the group that resides in Turkey, has become "catastrophic", noting that internal conflicts have disrupted the organization's cohesion abroad, deepened its crisis, and further tightened security and political restrictions on it.
The source also pointed out that hundreds of the leaders of the 3rd and 4th Divisions of the Muslim Brotherhood want to leave Turkey, fearing the continuous threats, especially at the same time of the constant leaks about Ankara's intention to hand over some wanted individuals to Cairo within the framework of joint understandings.
Well-informed sources estimate that there are about 20,000 Al-Qaeda members fleeing Egypt, including 500 prominent leaders in the international organization and media and political cadres. Only 1% of those who can move outside the country are able to do so.
The sources added that traveling from Turkey to any European country or any safe haven requires obtaining a visa, a valid passport valid for travel, a work or study visa, and not a tourist visa. All conditions are not met for the vast majority of them, especially young people living in difficult living conditions, and some of them are begging for their day.
Tareq Abu al-Saad, an Egyptian researcher specializing in political Islam, said many Brotherhood members are likely to leave Turkey in recent months, especially in light of the discussions between Cairo and Ankara.
Abu al-Saad said Canada was a favorite destination for ISIS leaders who left Turkey in recent months, most notably: Jammal Heshmat, a member of the group's Shura Council; Mohamed al- Chahaoui, a leader; and Said Hassan, a leader who died in Canada about two months ago.
Abu al-Saad pointed out that a number of second-tier leaders, or middle-ranking leaders within the organization, have been confined to Ankara and Istanbul for a long time and have been told by the government that the measure is preventive, not security.
Abu al-Saad said that Canada is likely to be the most prominent destination for Muslim Brotherhood leaders in the coming period for two reasons; number one: is the Brotherhood's attempt to exist in a geographic environment close to the new US administration that supports them to some degree, and the second is: it's the convenience of getting a visa and a residence.
Regarding Turkish nationals, Abu Saad says: It is expected that Turkey will announce its withdrawal from a number of the organization's leaders for legal reasons, so that it will not be obligated to keep them in its territory. He pointed out that Turkey initiated the extradition of the leaders of the Brotherhood present on its territory, in the framework of its desire to conform with Egypt.