Policy
The Egyptian-Turkish rapprochement puts the Muslim Brotherhood in a dilemma ahead of the Egyptian elections
The Egyptian-Turkish rapprochement places the Muslim Brotherhood in a predicament ahead of the Egyptian elections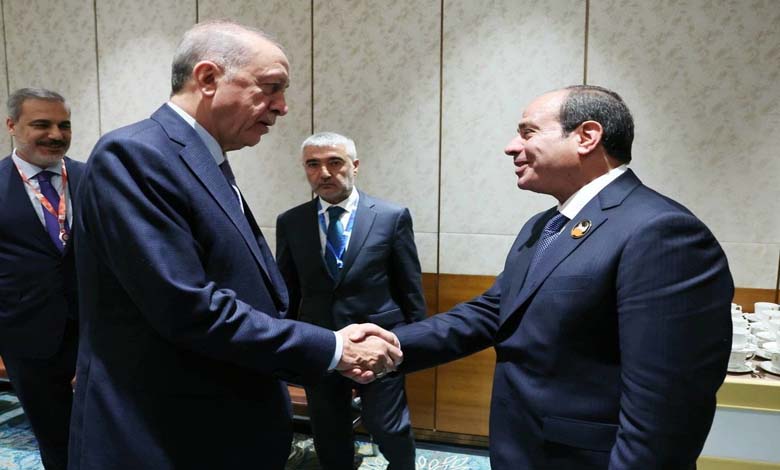 Years of separation have kept the terrorist Muslim Brotherhood away from Egypt, and in recent days, the group has made several continuous attempts to return to the country and engage in political life, but direct and sharp rejection has always been the response.
The group has launched numerous calls for protests and attempted terrorist actions to overthrow the regime and exploit global crises over the past 10 years.
The "Egyptian-Turkish" rapprochement
Recently, the Turkish authorities arrested activists affiliated with the Muslim Brotherhood due to their continued incitement against the Egyptian authorities, raising questions about Ankara's stance on the Brotherhood, especially in light of the diplomatic and economic rapprochement with Cairo.
Egypt and Turkey announced the elevation of their diplomatic relations to the ambassadorial level in July of last year, and the Egyptian Ambassador to Ankara, Amr El-Hamami, officially assumed his duties following a meeting with the Turkish President the previous week.
In September of last year, Egyptian President Abdul Fattah El-Sisi met his Turkish counterpart for the second time on the sidelines of the G20 summit in the Indian capital, New Delhi. Ministers from both sides also met several times to discuss enhancing cooperation between the two countries.
Arresting Muslim Brotherhood leaders ahead of the elections
Turkey's handling of the Muslim Brotherhood file has become clear and sends mixed signals, ranging from exempting some of them from certain residency restrictions to taking strict measures against those who do not abide by the cessation of incitement against the Egyptian authorities, including Ghada Najib, the wife of fugitive Hisham Abdullah.
Ghada had intensified her incitement against the Egyptian authorities, especially with the presidential elections approaching, promoting the potential candidate Ahmed El-Tantawi and spreading false news about Egypt.
Samah Eid, a political researcher specializing in extremist groups, believes that Turkey is currently treating the Brotherhood with a consistent logic of calmness and causing problems with Egypt in light of the Egyptian-Turkish rapprochement. This is reflected in the media silence and the infrequent appearance of the group's leaders. However, some members of the group violate Turkish instructions.
Eid added in his statements that there are members within the group who defy the application of Turkish law, whether it relates to residency requirements or the issue of incitement against the Egyptian authorities, explaining that the connection between Turkish measures and the upcoming presidential elections puts the group in a dilemma."