Middle east
The Houthi Militia Threatens Maritime Navigation in the Region – Details
The Houthi Militia Threatens Maritime Navigation in the Region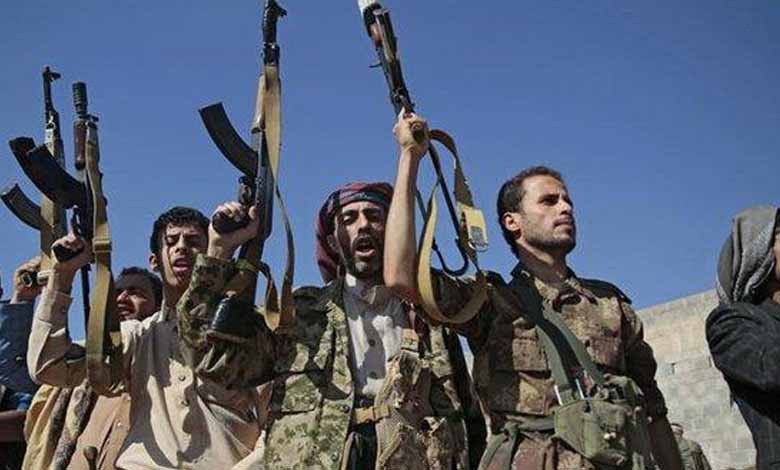 ---
The Houthi militia, backed by Iran, continues its terrorist schemes to threaten maritime security, posing a serious risk to maritime freedom and global trade through the Bab el-Mandeb Strait and the Red Sea.
Regional Threat
Major General Mohsen Mohammed al-Dhafiri, the Minister of Defense, warned of the danger of the collaboration between Houthi terrorist militias and the Al-Qaeda and ISIS terrorist organizations to disrupt peace in liberated areas. He emphasized that the threat posed by these militias is not limited to the country and the region, but extends to the international realm.
Al-Dhafiri affirmed that the Houthi militias have no principles or commitments, as evidenced by their continuous acts of aggression and targeting of military sites on multiple fronts.
He stressed the importance of the international community and the United Nations taking a more decisive role in facing the Houthi obstinacy that rejects peace efforts, and moving away from double standards.
Militia Menace
Abdul Karim al-Ansi, the President of Yemen First Organization and a Yemeni analyst, states that the persistence of these attempts highlights the threat posed by these militias and those who stand behind them to regional and international security. This is in order to maximize Iranian influence in the Red Sea by supporting Houthi terrorist militias.
He added that the Iranian-backed Houthi militia "trains its terrorist elements to target maritime navigation and threatens maritime traffic in the Red Sea and the Bab el-Mandeb Strait." He points out that the Houthi militia's threat to waterways and international navigation is an extension of its terrorist activities, which have been endangering the lives of Yemenis for years.
He explained that in recent years, the Houthi group has not concealed its plans to control waterways, which pose a threat to international navigation in the Bab el-Mandeb Strait and the Red Sea.