Exclusive
The Sudanese Army recruits 'Brotherhood' Battalions… Details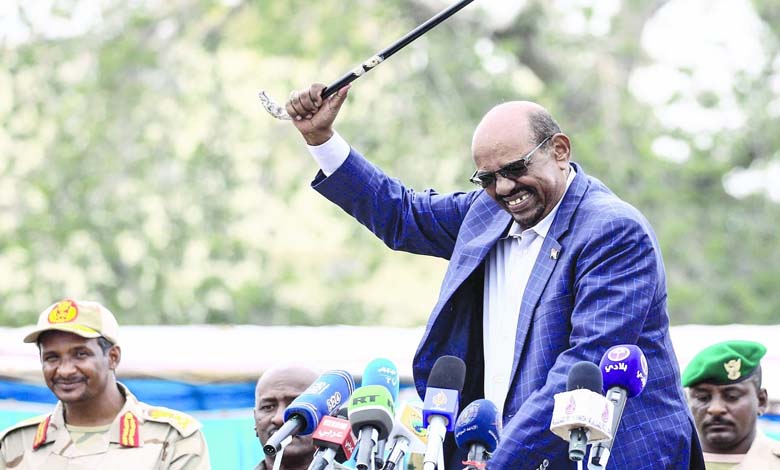 ---
It appears that supporters of former Sudanese President Omar al-Bashir's regime have played a significant role in igniting the ongoing conflict in Sudan. Experts suspect they are manipulating the Sudanese army under the leadership of General Abdel Fattah al-Burhan.
Facing the challenges in Sudan, al-Burhan has sought the assistance of former military leaders from al-Bashir's regime who follow the ideology of the Muslim Brotherhood and support them.
When the war broke out between the army and the 'Rapid Support Forces,' they declared themselves and their participation in the fight alongside the army against the Rapid Support Forces and what they call 'traitors and agents,' who are civilians that contributed to the overthrow of their rule, particularly the civilian alliance 'Freedom and Change.' They directly announced a battalion called 'Battalion of Baraa bin Malik.'
The 'shadow battalions' are Islamist militias that fought alongside the army in their wars in South Sudan, Blue Nile, and South Kordofan. They also played covert roles in suppressing protesters and political opposition, originating from the Popular Defense Forces, with a notorious reputation.
Control over the Army In addition to the 'battalions,' many in Sudan accuse the Islamic movement of seeking to control the army and transform it from a national army into an 'organized army.' They followed a series of tactics, starting by retiring thousands of national officers and even assassinating many of them. Then they aimed to control the intake at the military college, alongside recruiting officers through persuasion and intimidation. Ultimately, when the regime of former President Omar al-Bashir fell, Sudan was left with an army governed by the 'ideology of the Brotherhood' and controlled by the 'Security Committee' composed of their members.
According to former Islamic writer Ashraf Abdel Aziz, the current Secretary-General of the 'Islamic Movement,' Ali Ahmed Karti, who faced U.S. sanctions last week, worked within the officers and the army from his university days, along with two others, Ahmed Mohamed Ali Al-Fashawiya and Al-Zubair Ahmed Hassan. They were known at the time as the 'drivers' and supervised the organization of 'Brotherhood officers' within the army.
While retaining his position among the 'drivers,' Karti also served as a coordinator for the Popular Defense Forces, which represented a 'Brotherhood militia,' claiming to support the army. This allowed him to strengthen his relationship with the military establishment through his connection to the 'Brotherhood officers' organization or the Popular Defense Forces, making him the most influential figure in the security and military apparatus.