Exclusive
Tunisia's Muslim Brotherhood conspiring against State Security; Investigation of 25 media and political figures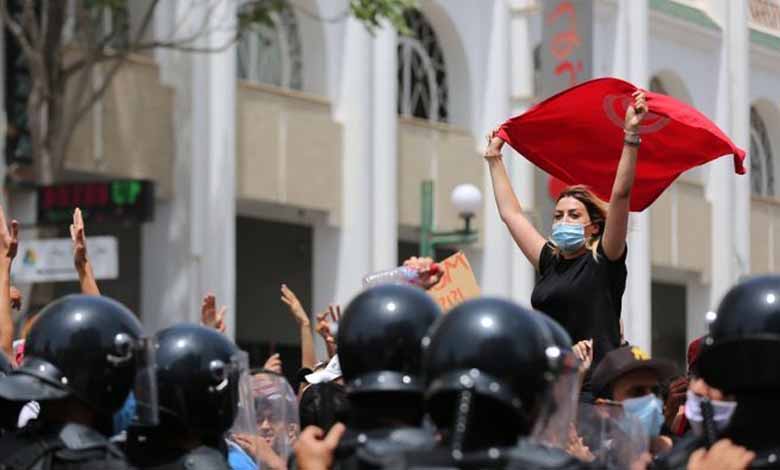 ---
The public prosecutor's office of the Court of First Instance in Tunis opened an investigation against 25 people. They include prominent media figures, former officials, politicians, security unionists, former security personnel, well-known television personalities and a foreign figure, according to Tunisian media websites.
The Tunisian judiciary issued arrest warrants for four defendants in the case, which involved conspiring against the internal security of the state.
Sources said that the case involved illegal financial and administrative facilities that were used by a company specialized in sports betting that is active in Tunisia. This explains the presence of a foreign name among those subject to investigation, according to the sources.
The names included in the document include Youssef Chahed's minister of international investment, Fadhel Abdelkefi, Mahdi Jomaa's finance minister, Hakim Ben Hammouda, Maya al-Qusouri, a media personality and political programs host, Malak al-Bakkary, artist Sawsan Mouadeb, Nadia Akacha, the outgoing advisor to President Kais Saied, and Yousef Chahed's former advisor, Mufdi al-Mesdi.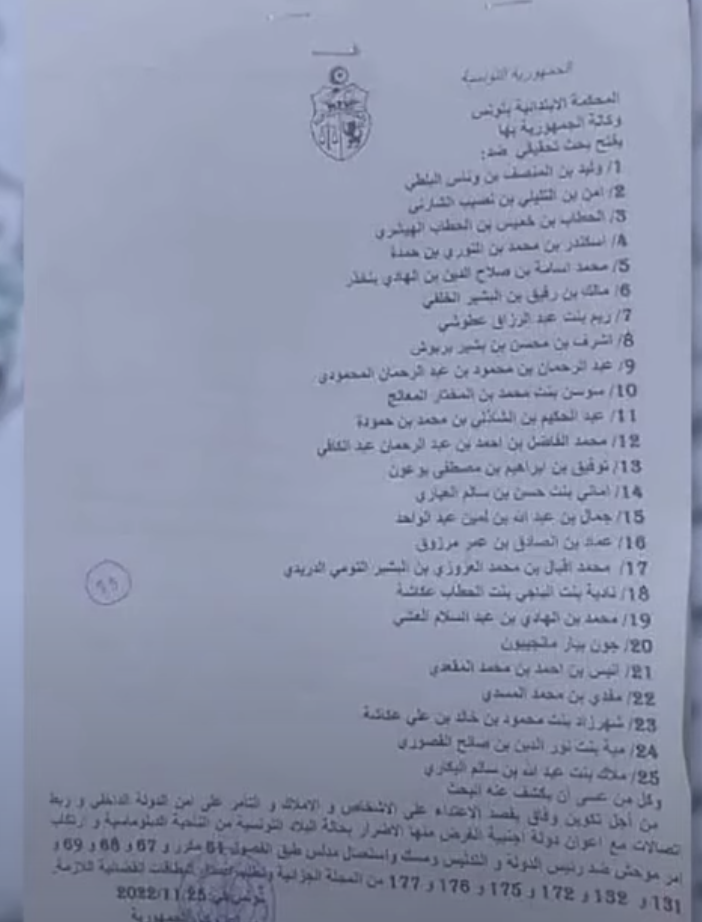 The investigating magistrate decided to ban travel for all the accused pending the continuation of investigations and interrogations in the case file.
Earlier, the public prosecutor's office authorized the Tunis court of first instance to open an investigation against more than 20 people, including prominent media personalities, former officials, politicians, trade unionists and security officials.
According to the information available, the investigation is related to: The crimes of forming an alliance for the purpose of attacking property and people, conspiring against the internal security of the state, linking communications with agents of a foreign state for the purpose of harming the diplomatic situation of the Tunisian country, fraud, holding, using scams and committing an atrocious act against the head of state.