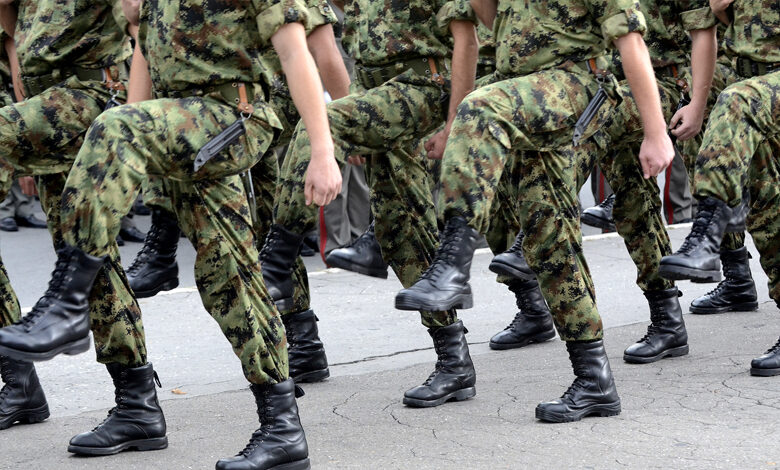 In the next few days, the U.S. aircraft carrier Eisenhower will enter the Mediterranean via the Suez Canal, while it wants to lead the military exercises with the Greek air force at the Aegean island of Crete, in what the Rudaw revealed on Sunday.
According to the Greek media reports, Rudaw reported that the Eisenhower will participate with 12 U.S. warships and the exercise will also require four pairs of Greek F-16s taking from the Suda Air Base in Crete and four F-18 fighters taking from the aircraft carrier.
Rudaw reported the joint exercises are expected to last 10 days, despite the exact date when they will begin is not clear, and it has declared that the exercise could be taken as an indication of the growing interest of Washington in the eastern Mediterranean, with the rise of the tensions there between Turkey and Greece on the maritime boundaries and competing interests over hydrocarbon drilling rights.
Meantime, the increased tensions between Greece and Turkey around Kastellorizo, which a small Greek island located just 2 km off Turkey's southern coast near the resort town of Kaş, seem to be de-escalating, Greek newspaper Kathimerini showed on Sunday, with Turkish warships going back to their bases.
Whereas, there was confusion on Saturday while the Turkish embassy in Washington said in Tweeter that research vessel Oruç Reis explored the oil and gas of Kastellorizo. Later, the embassy deleted the tweet and changing it by another one saying that the ship had announced its seismic study on July 21. Oruç Reis stills anchored near the southern Turkish city of Antalya, that's what Kathimerini said.
NAVTEX 977/20 is the navigational warning that Turkey emitted about its search for oil and gas to the south and east of Kastellorizo, which is an area part of which Greece considers as a part of its continental shelf, remains in force, but it will expire on August 2.
The German newspaper Bild announced at the beginning of this week that German Chancellor Angela Merkel interrupted on Tuesday a possible military confrontation between Turkey and Greece.
It is noted that the naval and air forces from both countries are waiting after the decision of Ankara to send a research vessel escorted by naval ships to Kastellorizo to conduct oil and gas exploration. With the increase of the tensions, Merkel intervened by making phone calls with Turkish President Recep Tayyip Erdoğan and Greek Prime Minister Kyriakos Mitsotakis, and the Turkish fleet turned and led in another direction, in what Bild declared.
On Tuesday, Athens inculpated Turkey of seeking to encroach on the continental shelf of Greece. Greece and Cyprus showed that islands have their continental shelves assuring them extensive exploration rights.
Otherwise, The U.S. State Department urged Ankara on Tuesday to stop making plans of exploration in the Greek islands in the eastern Mediterranean and avoid rising tensions in the region.