Arabian Gulf
UAE president receives Chinese president's special envoy, discusses bilateral relations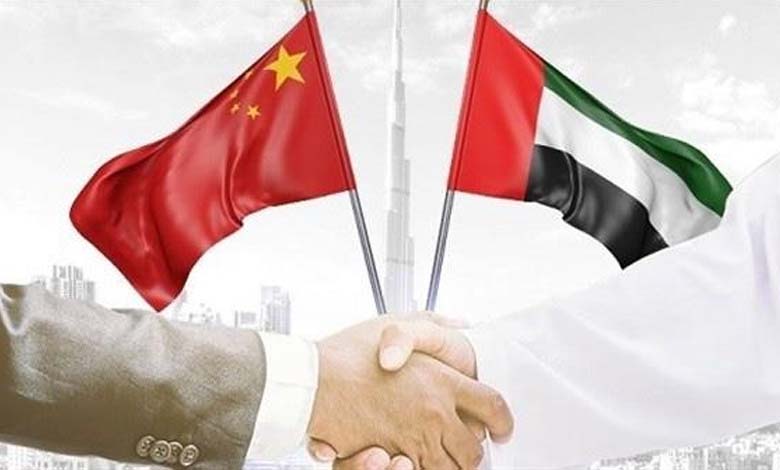 ---
UAE President Sheikh Mohamed bin Zayed Al Nahyan met here Friday with Yang Jiechi, special envoy of Chinese President Xi Jinping and member of the Political Bureau of the Communist Party Central Committee.
At the beginning of the meeting, Yang Jiechi conveyed to Sheikh Mohamed Bin Zayed Al Nahyan the greetings of the Chinese President and his wishes of health and happiness to the UAE and further progress and prosperity, while Sheikh Mohamed Bin Zayed Al Nahyan conveyed his best regards to President Xi Jinping, wishing China and its friendly people continued development and prosperity.
The Chinese official extended his condolences to Sheikh Mohamed Bin Zayed Al Nahyan, President of the United Arab Emirates, on the death of Sheikh Khalifa Bin Zayed Al Nahyan, "may he rest in peace", and congratulated him on his assumption of the presidency of the United Arab Emirates. He wished him success in leading the country towards new horizons of development and prosperity in various fields.
During the meeting, which took place at the Qasr Al Shatie, Sheikh Mohamed bin Zayed Al Nahyan and the Chinese President's envoy discussed the distinguished friendship relations between the two countries and promising opportunities to expand the horizons of cooperation, diversify its fields and promote fruitful joint work, based on the comprehensive strategic partnership that brings them together, especially in the fields of investment, economy, trade and technology, in addition to health, environmental work, food security and other vital aspects that serve the goals of development and progress in the two countries.
The two sides also exchanged views on a number of regional and international issues and issues of common concern.
Yang Jiechi presented a souvenir gift, a traditional Chinese painting by renowned Chinese painter Feng Yuan of the United Arab Emirates' president, which expresses "the beauty of spring in China's Jiangnan region".