Exclusive
Under the banner of resistance… Crimes committed by Hamas against Palestinians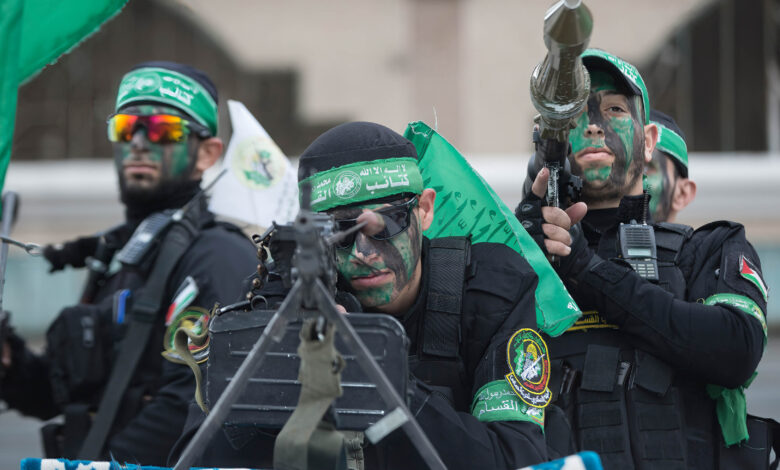 ---
Hamas is an extremist Islamic movement and one of the largest political parties in the Palestinian territories. It governs over two million Palestinians in the Gaza Strip, but the movement is primarily known for its armed activities against Israel. 
In October 2023, Hamas launched a massive surprise attack on southern Israel, resulting in the deaths of hundreds of civilians and soldiers, with dozens taken as hostages. In response, Israel declared war on the movement and indicated that its military forces were planning a prolonged campaign to defeat it.
Despite Hamas raising the banner of Islamic resistance, this slogan is nothing more than a cover the movement has used to suppress Palestinian civilians, as observed by various international organizations.
In 2015, Amnesty International accused the movement of conducting a "brutal campaign" against Palestinian civilians in the Gaza Strip. According to the organization, they documented a number of extrajudicial execution cases, with 20 instances of "execution without a judicial decision." According to the organization, in a previous report issued in 2015, the campaign included "arrest, torture, and killing" of Palestinian civilians.
Another crime highlighted by the organization was Hamas settling scores with its opponents. The report stated that the individuals who were tortured were "members of the Fatah movement," which Hamas considers a political rival. The report pointed out the tragic fact that while Israel was killing a significant number of civilians, Hamas took the opportunity to settle scores with its opponents.
In its report, the organization described the number of cases in which Palestinians were tortured and killed by Hamas elements for assisting Israel as "horrifying." The Hamas leadership granted its security forces a free hand to carry out appalling violations against Palestinians. Some of these violations rise to the level of war crimes, with the aim of spreading fear in the Gaza Strip.