Exclusive
Who is Razan Al Mubarak, who has been appointed climate leader at COP28?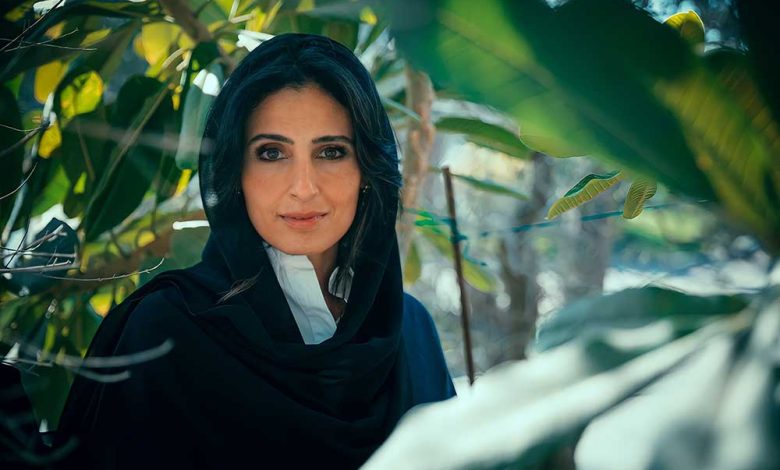 ---
The United Arab Emirates (UAE) has named Razan Al Mubarak a climate leader for the 28th Conference of the Parties (COP28), which the country is hosting in November. The UN Climate Agency is very much applauding.
With this appointment, Razan Al Mubarak joins Dr. Mahmoud Mohieldin, who continues in his role as climate leader representing the Egyptian presidency of the 27th Conference of the Parties, held recently in Sharm El-Sheik.
The sixth executive secretary of the UN Framework Convention on Climate, Simon Steel, said on Twitter that he looks forward to working with Ms. Razan Al Mubarak and all stakeholders. To capitalize on the UAE's unique status to advance global ambition and climate action.
Who is Razan Al Mubarak?
Razan Al Mubarak is currently president of the International Union for the Protection of Nature and is the second woman to lead the organization in its 75-year history. She is also founding director of the Mohamed bin Zayed Fund for Conservation, which has supported more than 2,500 conservation projects in more than 160 countries since its inception.
"In 2010, Al Mubarak was appointed Director-General of the Abu Dhabi Environment Authority, becoming the youngest person to hold a government leadership position in Abu Dhabi and the only woman to hold that position." The government — under its oversight and leadership — agreed to double protected wildlife zones and adopt the region's first carbon targets: reducing greenhouse gas emissions by 42 % by 2030.
Regarding her appointment, Al Mubarak said a healthy environment, including climate and biodiversity, is essential for the well-being of all. We must move beyond business as usual and elevate nature as an important solution to climate change. To achieve this, we need everyone to contribute to global climate action, including women, youth and indigenous people, as well as business, government, civil society and academia.
She looked forward to working with the COP28 presidency to ensure diverse voices in the lead-up to and during the climate conference.
Pioneers of climate action
In 2015, the role of High Level Climate Pioneers was created, at the twenty-first session of the COP in ParisCOP21. The aim is to facilitate the successful implementation of current efforts by promoting high-level participation and scaling up voluntary efforts, new or strengthened initiatives and coalitions.
Through the Marrakesh Global Climate Action Partnership, pioneers are speeding up ambitious climate action among non-state actors, including cities, regions, businesses, investors and civil society, with the speed, scope and justice needed to support the parties and the UNFCCC.
As the international community prepares for COP28, climate leaders will focus on accelerating pledges, increasing transparency, making United Nations climate action more regionalized and helping increase financial flows to build resilience.
Women's role in climate action
Highlighting women's vital role in accelerating climate action, Razan Al Mubarak will deliver a keynote address at an event titled "Women in Diplomacy – Empowering Life and Livelihoods – Renewable Energy Sources for Adaptation", organized by the International Renewable Energy Agency (IRENA).
Dr. Mohieldin will deliver a keynote address at the opening plenary session of the Atlantic Council's Global Energy Forum, during which he will urge the need to implement climate commitments with the necessary scale and speed.