Policy
Who will govern Gaza after the war? Italy steps in… and this is what it proposed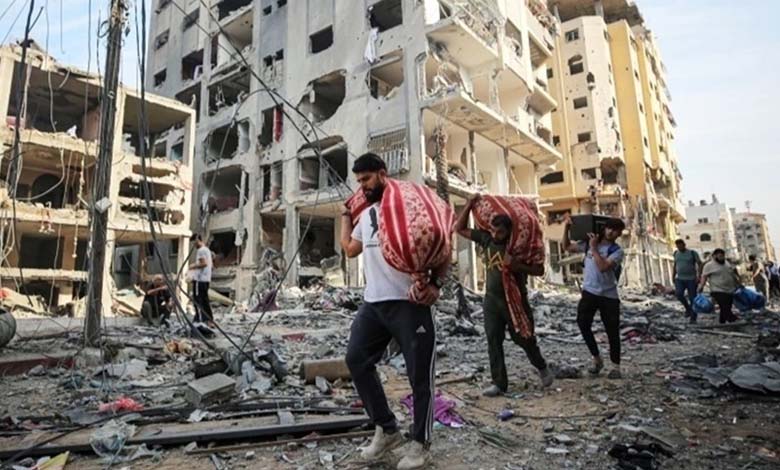 ---
While the battles and Israeli airstrikes on the Gaza Strip have been ongoing since October 7th, Washington and some European countries are exploring post-war options, including the identity of those managing the sector. Italy is the latest country to intervene with proposals regarding the future of Gaza.
Italy's proposal involves NATO taking over the administration of Gaza after the war, and European discussions continue about deploying international forces in Gaza after the war. Several European countries have discussed the option of internationalizing the administration of the sector after the war, suggesting the formation of an international alliance to manage Gaza in collaboration with the United Nations. The document, prepared by Germany and distributed to several European countries, proposed that an international alliance secure Gaza after the war, dismantle tunnel systems, prevent weapon smuggling into the sector, and cut off financial and political support for the Hamas movement.
Various options for the future of the Palestinian coastal sector, inhabited by 2.3 million people, have been put on the table by Western countries, including the possibility of peacekeeping forces or even Arab forces. Egyptian officials also revealed in the past two days that the Director of the Central Intelligence Agency, William Burns, proposed to Egyptian President Abdel Fattah el-Sisi that Egypt oversee security in Gaza until the Palestinian Authority can assume responsibility. However, el-Sisi rejected the proposal.
In turn, Israeli Prime Minister Benjamin Netanyahu said that Israel might assume security responsibility in the sector for a period of time, but this contradicts the stance of the U.S. administration, which rejects Israel managing Gaza. He stated that Palestinians should govern the sector once Israel ends its war against the Hamas movement.
U.S. Secretary of State Antony Blinken said at the end of October that the Palestinian Authority led by President Mahmoud Abbas should regain control of Gaza when the war ends, and other international parties could also play a role during the transitional period.