Arabian Gulf
Will the World Cup protect Qatar from terrorism financing charges?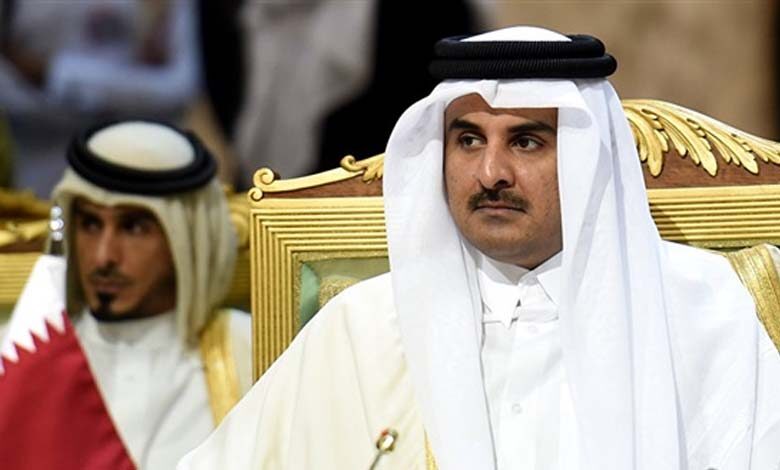 ---
Even before its launch, the Qatar World Cup had already become the most controversial in history, sparking widespread protests from fans, players, and football associations who continue their campaign against Qatar's record on human rights and migrant labor, with more than 6,500 foreign workers having died since Qatar won the World Cup, and while it is important to address these pressing causes, there are also other reasons that deserve attention, including Qatar's lethal support for Islamist extremism and soft power initiatives (such as this World Cup) aimed at protecting the state from international accountability, for the financing of terrorism.
Terrorist sponsorship
The Washington Examiner, an American magazine, confirmed that fans might be surprised to learn that their hotels in Doha have hosted terrorist press conferences, as the regime in Qatar has a long record of supporting terrorist groups, providing safe havens for Hamas, which Qatar has given $1.8 billion since 2012, and the Taliban, whose members have received "luxury four-wheel drive vehicles, free medical care, and air-conditioned houses."
According to expert Seth Frantzman, the Qatari regime probably helped bring the Taliban back to power. Qatar provided Khalid Sheik Mohammed with safe haven, a salary, and is also believed to have given him a passport that narrowly helped him escape arrest by the FBI. Years later, he was the mastermind of the 9/11 attacks that killed nearly 3,000 Americans.
Doha's lethal sponsorship of Islamist extremism and its destabilization of much of the Middle East continued through the Arab Spring, with Qatar supporting Muslim Brotherhood-affiliated groups and wars – including in Syria and Yemen, contributing to a staggering death toll of nearly one million, and supporting Ahrar al-Sham, which plotted attacks with al-Qaeda affiliate Jabhat al-Nusra, the American magazine reported.
In 1996, Qatar began construction at Al Udeid Air Base – now the largest U.S. base in the Middle East – where Emir Hamad hoped to "be used by the United States in the future." Prince Hamad founded Al Jazeera that same year, and in 1997 relaunched Qatar Airways in the hope of making it "a leading international airline." When Qatar again faced stigma during the Arab Spring, Qatar and its new emir, Tamim bin Hamad Al Thani, spent billions trying to influence the West, patronize U.S. universities and obtain billions of dollars from Boeing aircraft and U.S. military equipment. The regime also worked to entrench the Lobby in the United States, which has ranked foreign countries since 2016.
The US magazine stressed that the West should use this World Cup to reflect on and change its increasingly and dangerously dependent relationship with Qatar, which has recently seen Doha awarded gas deals and its status as a major non-NATO ally. Otherwise, it is possible to see terrorists reaping the benefits of a sporting event aimed at bringing people around the world together.