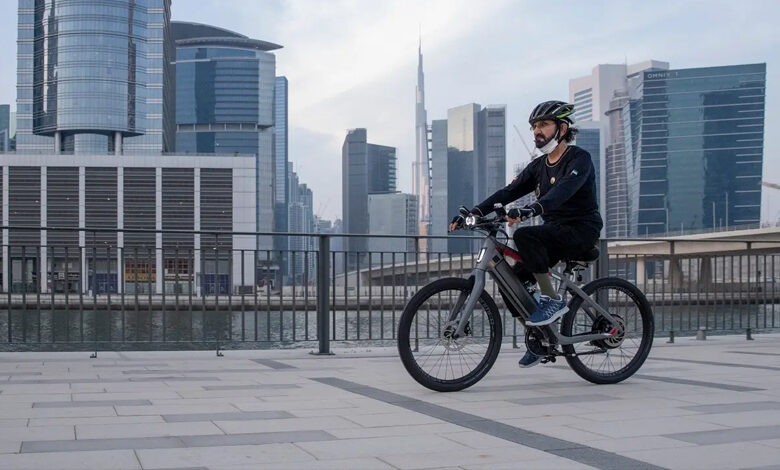 On Thursday, various photos and videos have been shown of Sheikh Mohammed bin Rashid Al Maktoum, Vice President, Prime Minister and Ruler of Dubai, while he is enjoying with a bicycle ride in Dubai accompanied with his associates.
The group was seen wearing helmets, masks, and cycling gloves, and riding through some of the scenic places around the city, enjoying the sights in areas like Business Bay, Dubai Canal. In a moment, the Sheikh Mohammed, with his colleagues, takes a break wanting to take a group photo with the Dubai Canal as a backdrop. Moreover, and in another photo, the group was seen preparing to offer prayers by the roadside.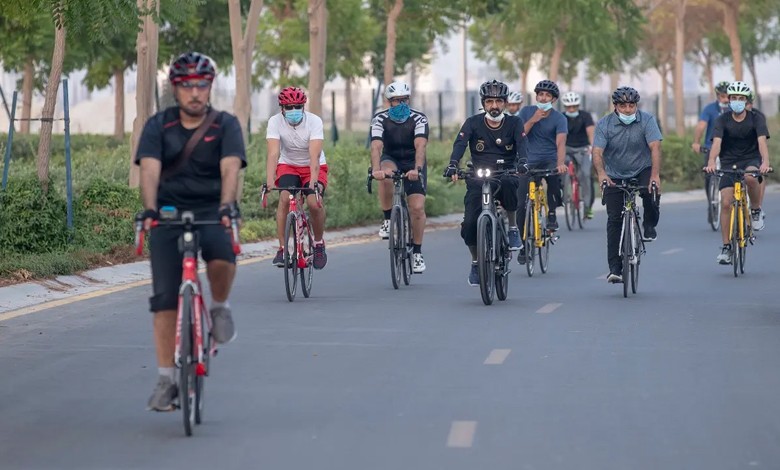 The Ruler of Dubai and his family are well-known to have an enthusiasm for sports, champion endurance riders who enjoy an outdoor lifestyle as possible.