Middle east
With refineries shut down… Significant impact on libyan oil supplies to europe due to daniel
Libyan oil supplies to Europe have been affected due to Daniel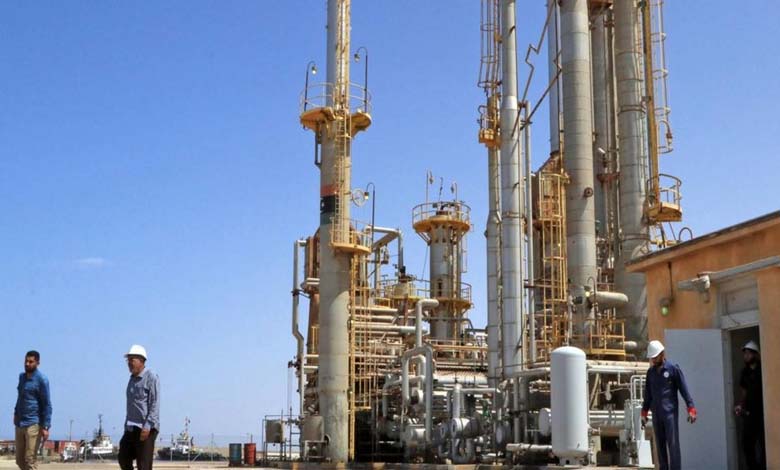 ---
The Mediterranean Sea storm "Daniel" unleashed its fury on Libya on Sunday, leaving behind a series of floods and destruction. The storm, a semi-tropical one, is part of a series of powerful storms spreading worldwide as the global climate crisis enters a critical phase, affecting Libyan oil supplies to Europe.
Libyan authorities took precautionary measures, closing four oil ports. The state-owned National Oil Corporation declared a state of extreme alert on September 10, anticipating a potential hurricane making its way towards the country.
Unusual Storm
The European "BBC News" magazine emphasized that what makes this storm particularly unusual is its semi-tropical nature, occurring in the Mediterranean Sea during the months of July and September. The Mediterranean region is not usually associated with such weather phenomena.
It was reported that the ports of Ras Lanuf, Zueitina, Brega, and Sidra were closed for at least three days, a decision confirmed by a senior official in the National Oil Corporation. Additionally, the National Oil Corporation issued directives to all its affiliated companies to restrict movement outside oil sites, limit mobility, and halt flights between fields. The aim is to protect industrial facilities, production lines, storage units, and other critical infrastructure from potential flood damage. Emergency measures may include the evacuation of individuals and equipment from vulnerable sites.
It was noted that the storm Daniel's rating was downgraded, having previously hit Greece and Turkey, to a semi-tropical storm by September 9. Despite this downgrade, it still posed a significant threat to Libya, with forecasts predicting "severe effects" on the country, according to the Middle East region and the Arab Weather service.
Impact on Libyan Oil Supplies
The Arab Regional Weather Center issued a report on the storm's progress, indicating its arrival on the northeastern coast of Libya in the city of Benghazi. The report highlighted the potential impact on areas such as Benghazi, Al-Marj, Al-Bayda, Shahhat, Derna, and Tobruk, with strong winds ranging from 120 kilometers per hour to 180 kilometers per hour, accompanied by heavy rainfall ranging from 50 to 250 millimeters. The storm also posed a risk of lightning and thunder, especially in valley and mountain areas.
Shared videos on social media showed heavy rainfall in the city of Al-Marj, where rescue efforts continued to assist families trapped in their homes due to flooding. Efforts to clear rainwater drainage paths were ongoing.
The European magazine noted that Benghazi bore the brunt of the storm, with reports of building collapses and fallen trees, resulting in significant property damage. Moreover, Libya, a major producer of sweet light crude oil, exports the majority of its production to Europe, accounting for approximately 85% of its exports. Local refining refineries have suffered damages due to conflicts, causing many of them to shut down or operate at significantly reduced capacity. Additionally, Libya sells a significant amount of gas to Europe.
Simultaneously, the Egyptian Meteorological Authority (EMA) issued a warning indicating that the storm Daniel, which hit the eastern Mediterranean Sea, would reach Egypt later on Monday. The European Weather Agency pointed out that by the time the storm reached the western coast of Egypt, its strength had significantly weakened. Nevertheless, the country is expected to experience unstable weather conditions from Monday to Wednesday due to the storm's influence.