Policy
Sudanese army kills 40 civilians in bombing of market in South Khartoum
The massacre committed by the Sudanese army in the Qoro market in the Mayu area was not the first, as dozens of civilians were previously killed in the bombings of Nyala and the al-Kalakla neighborhood, violations that local sources say rise to war crimes and crimes against humanity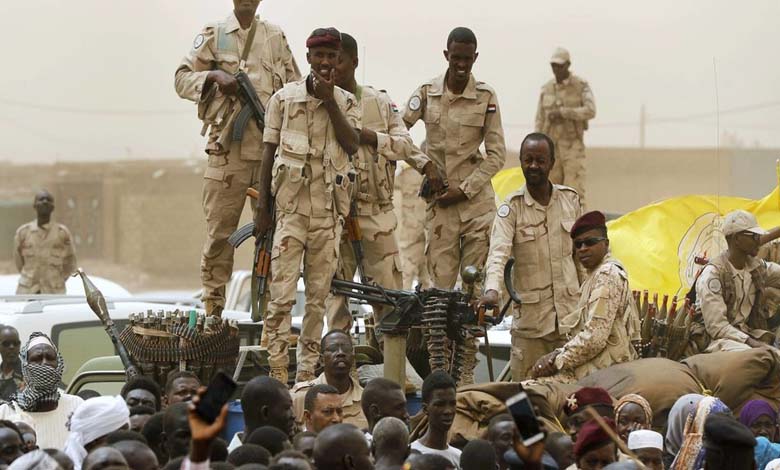 ---
On Sunday, the Sudanese army committed a new massacre in which 40 civilians were killed in an aerial bombardment by drones on a market in South Khartoum, marking the highest number of civilian casualties in a single incident since the start of the civil war in Sudan on April 15th, with fighting intensifying in residential areas.
An emergency room for local volunteers said in a statement on Sunday that at least 23 people were killed in an air raid on a market in the southern capital before announcing an increase in the death toll to forty, with expectations of more casualties after the Basheer Hospital became crowded with the wounded.
Sudanese forces led by Abdul Fattah al-Burhan claimed that they targeted positions of the Rapid Support Forces, but Sudanese activists confirmed that the bombing targeted the Qoro market in the Mayu area south of the belt.
Reactions on social media varied between those who asserted that the region includes supporters of the Rapid Support Forces leader Mohamed Hamdan Dagalo and that it is a center for recruitment and polarization, and those who stressed that the victims were civilians and not armed individuals or supporters of the forces.
Military sources claim that the Qoro market is a market for stolen goods and weapons, a claim refuted by local sources who confirmed that its visitors are ordinary people and those who make a living from the market, much like other markets in Sudan.
The same sources emphasize that the random or targeted bombings amount to war crimes because they target residential areas. The massacre in the Mayu area was not the first committed by the forces of al-Burhan or those loyal to him from remnants of the former regime and the Brotherhood militias.
Voices calling for international intervention to put an end to these crimes, promoted by the al-Burhan forces as targeting those they describe as 'rebels,' have increased in recent times.
Last Monday, the Resistance Committees and a statement by the Rapid Support Forces confirmed that the Sudanese army committed a massacre in the al-Kalakla neighborhood and in Nyala through intensive aerial, missile, and artillery bombardment of peaceful areas, killing more than 34 civilians, while several burnt and torn bodies remain in one of the few hospitals still operating in Khartoum.
At that time, at least 20 people were killed, including two children, in an air raid on a residential neighborhood in southern Khartoum. The resistance committees in the neighborhood had previously stated that the morgue of one of the few hospitals still operating in the Sudanese capital contained 11 civilian bodies, including two children and a woman, pointing out that many burnt and torn bodies could not be transported.