Arabian Gulf
With serious and realistic steps, the UAE begins its transition towards clean energy and reducing emissions before the climate summit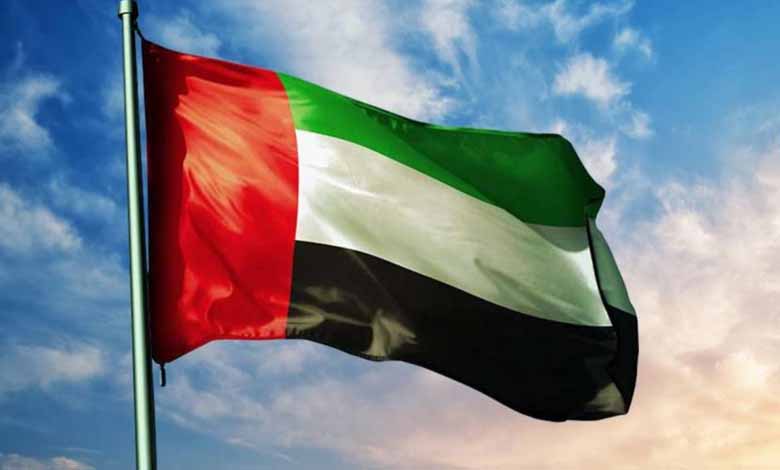 ---
The UAE is preparing to host the COP28 climate summit later this year. The country located in the heart of the Arab Gulf is known for its growing trend of eliminating emissions and converting to clean energy.
Observers believe that the UAE's approach is the best and most realistic, as the Gulf state considers that the sudden and rapid transformation of fossil fuels in clean energy is illogical, which means that the UAE is taking realistic steps on the ground to face climate change, and not like other countries that call for a permanent stop to dealing with fossil fuels, which is not applicable in reality.
Harnessing technology
Global leaders must harness technology to combat climate change, AFP reported Sultan Ahmed Al Jaber, chairman of the upcoming UAE climate summit, saying during a conference in Abu Dhabi on Wednesday.
Speaking at the Climate Technology Forum, Al Jaber, the chair of COP28 climate talks to be held later this year in the United Arab Emirates, told attendees: "The single most important source" of help in combating climate change is technology.
"By leveraging technologies, we can build a new economic development model based on capping emissions while breathing new life into sustainable economic growth," Al Jaber said.
Policymakers need to incentivize technology companies to help market carbon capture, said Al Jaber, who is also the Minister of Industry and Advanced Technology.
Carbon capture involves trapping and storing carbon dioxide from burning fossil fuels and other chemicals in a way that does not affect the atmosphere and minimizes the effects of global warming.
According to AFP, the two-day Abu Dhabi Climate Forum is focused on identifying ways to reduce emissions in the energy sector through the target set in the latest report by the Intergovernmental Panel on Climate Change (IPCC), which states that the world must reduce emissions by 43% by 2030. The conference will also look at how technology can be used to reduce and mitigate the effects of climate change.
During the conference, Al Jaber also said the world needs to "rigorously apply state-of-the-art technologies like artificial intelligence, robotics and blockchain to increase the efficiency of the energies we use today in every sector."
"We need to phase out emissions from all sectors including transport, agriculture, industry and of course fossil fuels while investing in technologies to phase out all viable carbon alternatives."
Phase-out
According to Reuters, the UAE has called on countries to phase out fuel emissions, rather than oil, gas and coal production, in upcoming UN climate change negotiations it will host in December.
She went on to say that this statement reflects the deep divisions between countries on how to combat global warming ahead of talks at the upcoming UN Climate Change Conference in the United Arab Emirates, also referred to as COP28, where major industrial countries are leading campaigns to continue gas exploration while other countries, led by the UAE, are pushing for a complete phase-out of fossil fuels.
In an interview with Reuters, UAE Minister of Climate Change and Environment Mariam Almheiri said the best was to phase out fossil fuel emissions using capture and storage techniques while condensing renewable energy: This strategy allows countries to fight global warming while continuing to produce oil, gas and coal.
While the renewable energy sector is advancing and accelerating very rapidly, it is still not possible to shut down fossil fuels and rely solely on clean and renewable energy, as it must be fair and pragmatic, she said, and not all countries have the resources to make such a drastic shift.
At last year's climate summit in Egypt, more than 80 countries, including the European Union and small island states, agreed to include language in the final outcome calling for the phasing out of all fossil fuels, the agency said. However, countries such as Saudi Arabia and China urged Egypt not to include that language in the final text. The upcoming COP28 conference will provide an opportunity for countries to meet and discuss the way forward to address the global climate crisis.