Policy
Yemen: Minister of Information reveals Houthi militia defeats in Marib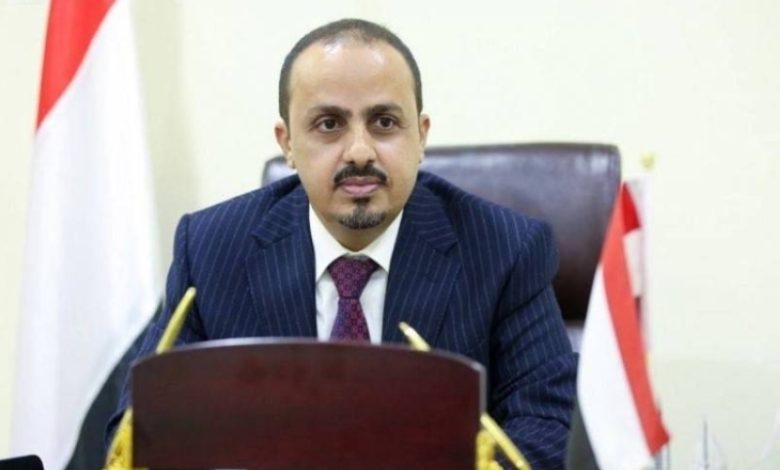 ---
Yemen's Information Minister revealed the latest developments in the battle for Marib and field advances on two fronts in the Harib and al-Juba districts in the oil province.
In a series of tweets, Muammar al-Eryani said, "The heroes of the Giants' Brigades, the national army and the resistance, with the support and backing of the Saudi-led Coalition to Support Legitimacy, are able to achieve major progress on the fronts in southern Marib province".
Large parts of Harib district in southern Marib have been liberated, he said, amid widespread collapses and heavy human and material losses among the Iranian-backed Houthi terrorist militia.
The Yemeni official pointed out that "the Giants' brigades and the Yemeni army carried out a precise circumvention and reached the heart of the Houthi militia supply lines through the Ma'ala obstacle connecting Harib and al-Juba districts have also been cut off under the cover of Coalition for Supporting Legitimacy fighters.
"The Yemeni National Army and tribesmen penetrated several kilometers through the Balaq ash-Sharqī mountain range to the east of Umm Reish camp, in an effort to encircle the remnants of Houthi militia elements to the east and west of the southern front in al-Juba directorate", al-Eryani said.
The Yemeni minister expressed his appreciation for the support and backing provided by the Saudi-led Coalition to Support Legitimacy with the active participation of our brothers in the UAE, which played a key and decisive role in making the victories achieved by the champions of the Giants' Brigades and the heinous defeats suffered by the Iranian-backed Houthi terrorist militia.
He also praised Yemeni President Abdrabbo Mansour Hadi's direct supervision of the progress of military operations on various fronts, and his wise leadership of the country's fateful battle against the Iranian expansionist project and its Houthi tool.
At dawn on Tuesday, the giants launched a three-pronged military operation in Harib district, south of Marib, and succeeded in liberating several large areas from the grip of Houthi militias.
This comes after major victories by the forces of the giants in Shabwah, as part of Operation Southern Hurricane, which succeeded in cleansing the entire province of the Houthi terrorist militias.