Policy
The UAE – Kazakhstan: Measures taken to enhance security and protect bilateral relations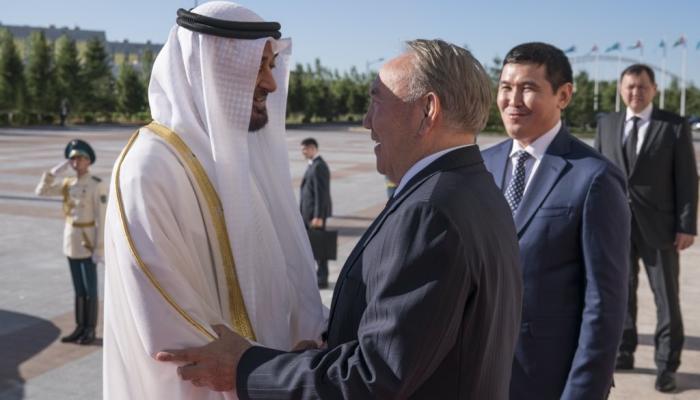 ---
Dr. Anwar Mohammed Gargash, diplomatic advisor to the President of the United Arab Emirates, commented on the recent call made by Sheikh Mohammed ben Zayed Al Nahyane, Crown Prince of Abou Dabi and deputy supreme commander of the UAE armed forces, to the President of Kazakhstan, Kassym-Jomart Tokaïev, saying that the UAE "believes in the necessity of avoiding chaos".
"Sheikh Mohammed ben Zayed's phone call to Kazakh President Kassym-Jomart Tokaïev is part of our communication with friendly countries and our reassurance after the recent events", Gargash said in a tweet on his Twitter account.
The UAE believes in avoiding chaos; it is a major threat to countries, their institutions and regional stability, and lessons have taught us that the price of chaos is high and the opposite of the welfare and prosperity of peoples.
On Monday, Sheikh Mohammed ben Zayed Al Nahyane, during a telephone conversation with Tokaïev, affirmed the UAE's support for all that achieves stability in Kazakhstan and preserves its security, institutions and social peace.
Sheikh Mohammed expressed his confidence in the ability of the government and people of Kazakhstan to overcome this difficult period as soon as possible.
Meanwhile, President Tokaïev expressed his thanks and appreciation to Sheikh Mohammed Ben Zayed Al Nahyane for his stance and support for Kazakhstan, noting the depth of relations between Kazakhstan and the UAE in various fields.
The meeting dealt with the latest developments in Kazakhstan in the light of recent events and measures taken to establish security and protect institutions in the country. It also touched on bilateral relations and means of supporting and strengthening them in the coming period in the interest of both countries and their peoples.