Middle east
Yemeni analyst: Houthis disregard the suffering of the Yemeni people and continue their crimes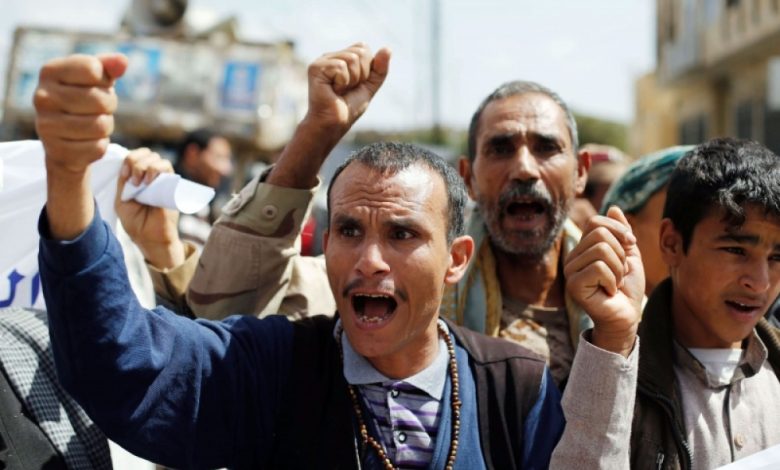 ---
As international efforts to bring peace to war-ravaged Yemen continue, the Presidential Command Council has confirmed that Houthi militias, Iran's arm in Yemen, are conducting aggressive military moves in preparation for war, not to enter peace, stressing its categorical rejection of any offers by Yemenis to monitor the enemy.
Houthi plans
Houthi sees peace as an opportunity to reactivate and arrange his military status, and peace for him is also a floating word he uses contrary to the true meaning of the international community, a report by Rouya said. The information points to aggressive military moves by Houthi militias in preparation for war, not to enter an atmosphere of peace, the report added.
The militia transports large amounts of heavy weaponry between fronts, recruits children to summer centers, digs camouflaged trenches, and develops military sites and missile launchers for aggressive attacks at home and abroad, including targeting the maritime corridor.
Such acts and actions of an escalatory nature, at a time when the UN and US envoys, the region and the international community are exerting unremitting efforts to establish peace, are an indication of the true intentions of this group, and it is an outright hostile act, " he added.
Non-stop crimes
Ahmed Jabbari, a Yemeni political analyst, said: "Houthi drones have continued to target innocent people and installations, and sniper fire continues in various areas from Saada to the west coast, Marib, Dhale, Shabwah, Al-Bayda and elsewhere.
He added that Houthi pays no attention to the suffering of the Yemeni people and continues to collect money and illegally enrich Houthi and his leadership under the name of war effort, which causes exacerbates the suffering of the people in the areas under their control, at a time when the money he loots can be turned into salaries for state employees and development services, instead of spending to prepare for war.
The militias use multiple methods to recruit members of different age groups from northern Yemeni tribes through starvation and intimidation, he said, adding that the Houthis are the primary and sole cause of economic suffering, disturbances public tranquility and the state of diaspora that Yemenis suffer from internally and externally. He said that they are the real and real threat to the unity and territorial integrity of Yemen, its republic and its constitutional institutions.