Middle east
A senior US official: Hezbollah is transporting the same Beirut blast chemicals around Europe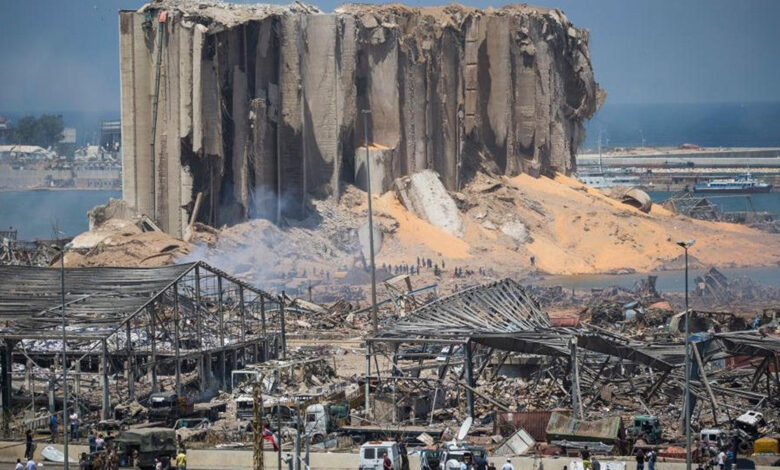 ---
A senior US official reported on Thursday that Hezbollah is transporting the same explosive chemicals around Europe, which caused the deadly blast at the Port of Beirut on Aug. 4.
US Coordinator for Counterterrorism, Nathan Sales, informed reporters that the group backed by Iran was the cause of the problems in Lebanon and that the European Union needs to expand its nomination to cover the whole group. Sales also showed that since 2012, Hezbollah had installed stockpiles of ammonium nitrate in Europe using first aid equipment.
He informed told reporters during a phone call: I can reveal that such caches have been moved through Belgium to France, Greece, Italy, Spain, and Switzerland. I can also reveal that significant ammonium nitrate caches have been discovered or destroyed in France, Greece, and Italy, have reason to believe that this activity is still underway.
Sales declared that this proved the threat of Hezbollah to Washington's European allies, saying: And that is why we renew our call for more countries to designate Hezbollah in its entirety and for the European Union to expand its 2013 designation of the so-called military wing to reach the entire organization
Lebanon's problem is Hezbollah
While for Lebanon, US Coordinator for Counterterrorism reported that the group was a terrorist organization in its entirety, and said: The solution [in Lebanon] is that Hezbollah is not a political organization. It's a terrorist organization to shed blood around the world and act at the behest of its master in Tehran.
Nathan Sales appealed to the European Union that currently distinguishes between Hezbollah's political and military wing, to call it for what is and marginalize and isolate Hezbollah.
Indeed, France has been at the first of the efforts for trying to help Lebanon to end its unprecedented financial, economic, and political crisis. But, Paris is coordinating with Hezbollah as part of its continuous discussions with various political parties in Lebanon.
Sales also said: We have to recognize that we have some pretty substantial disagreements on how to achieve that goal of forming a new government. He declared that the French engagement with Hezbollah only serves to legitimatize what is, in fact, a terrorist organization.