Maghreb
A top US envoy visited Moroccan Sahara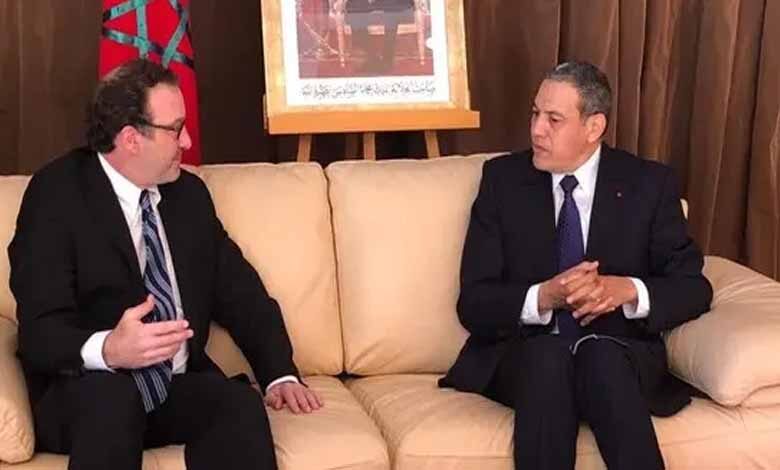 ---
After that Washington recognized Morocco's sovereignty with the normalization of relations with Israel, a top US envoy visited Moroccan Sahara on Saturday.
It should indicate that the Moroccan Sahara is a contested and divided former Spanish colony, mostly under Morocco's control, and since the 1970s, tensions with the pro-independence Polisario Front have intensified.
Moreover, last year Morocco agreed to normalize relations with Israel under US-brokered deals, joining the United Arab Emirates, Bahrain and Sudan.
Indeed, US President Donald Trump achieved a decades-old Moroccan aim by supporting its contested sovereignty over the dry but phosphate-rich region near rich Atlantic fishing zones.
Otherwise, the US Embassy in Rabat described David Schenker's visit, Assistant Secretary of State for Near Eastern Affairs, and the highest-ranking US diplomat for North Africa and the Middle East, a historic visit.
Morocco's official news agency MAP related that Schenker visited Laayoune, the capital of Moroccan-controlled Moroccan Sahara.
MAP stated that Schenker, who is on a regional visit including Algeria and Jordan, also visited a United Nations base in the region.
UN peacekeepers in Moroccan Sahara have a function to organize a referendum on self-determination for the region, and although Washington's move, the UN insists its position is unchanged.
According to diplomatic sources in Rabat, Schenker's visit comes before the expected opening of a provisional US consulate in the desert region on Sunday.
Last month, the US State Department declared that it would open a "virtual" diplomatic post in Moroccan Sahara before constructing a consulate, slated for the southern fishing port of Dakhla.
Whereas, Joe Biden, who would replace Trump as president on January 20, has not publicly commented on Moroccan Sahara.