Arabian Gulf
Al-Jubeir: G20 summit deals with practical issues, not political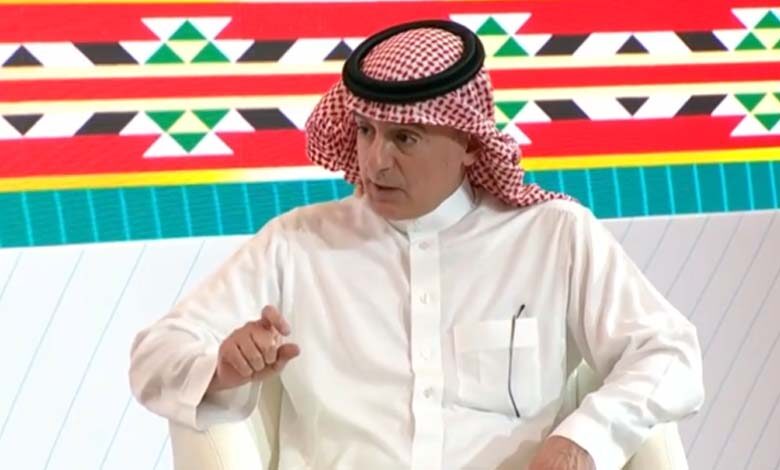 ---
Saudi Arabia's Minister of State for Foreign Affairs, Adel al-Jubeir, in the context of G20 summit, said that the conference deals with practical matters, not political, empowering women, improving the global trading system. It becomes much easier when you're trying to deal with practical problems.
Al-Jubeir hoped that the summit was carried physically, so people can see what Saudi Arabia has achieved in terms of educating the youth, empowering women, and creating a technology-based society, adding that COVID-19 pandemic has prevented most of the meetings from happening physically. It would have been nice to have thousands of people come to walk the streets, meet Saudi men and women. See the changes that have happened in the country, feel the changes that happened.
Al-Jubeir also said: The world has always been connected, but to a much less extent. With time it became more connected. First, by ships 200 years ago, it took 3 to 4 weeks to go from the Middle East to Asia or America, now we are connected by the Internet via zoom to where we can have virtual meetings around the world with multiple participants. He added: Nations became more connected through international organizations like the United Nations, the World Health Organization, World Bank, IMF, and World Food Program.
Al-Jubeir also related: I believe that the world is now a small village, and when one neighborhood in the village has a problem, the rest of the village has a problem. If there's a disease at one end of the world, it takes hours before it reaches other ends, and he considers that the G20 countries have taken important measures to fight the Coronavirus pandemic. He concluded: Together we can achieve a lot more than if we operate independently.
G20 Riyadh Summit
It should be noted that Saudi Arabia holds the 2020 presidency of the G20, which alternates between members and hosting the G20 summit on Saturday, November 21 and Sunday, November 22.
This year's Riyadh summit and because of the coronavirus is being held virtually, so leaders and ministers are participating through webcam. Moreover, the build-up actions, reaching from Women 20 to Business 20, have also taken place virtually.
Dealing with the coronavirus pandemic effect heads the list this year, as countries work to restore from the devastating economic impact of the virus. Besides, the environment axis has also highlighted, with the appearing threat of climate change presented on the schedule.
This year's schedule also focuses on culture than previous years, with culture ministers promising to support the $2.3 trillion cultural economy in a gathering on November 4.