Middle east
Al-Kadhimi: Iraq is experiencing the worst political crisis since 2003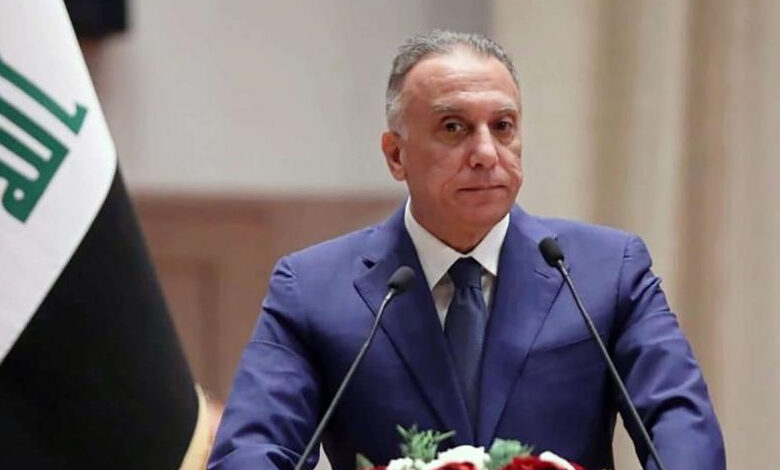 ---
Iraqi Prime Minister Mustafa Al-Kadhimi renewed his call on political forces on Saturday to unite and put aside their differences to overcome the current crisis.
"Iraq received millions of visitors in these exceptional circumstances, but we were able, as much as we could, to the extent of our responsibility, to provide the best we can", al-Kadhimi said in a statement marking the end of the Arbaeen visit.
We do not hide from our steadfast and capable people that Iraq is going through a political crisis that may be one of the hardest crises after 2003, but we have hope and determination to find solutions to overcome this crisis; to cross and move towards a secure and stable Iraq.
"My call to all political forces is to take inspiration from this Arbaeen event and to keep Iraq and Iraqis in mind," he said.
He added: "Iraq and Iraqis deserve to sacrifice for them.. Iraq is a trust in everyone's necks."
Iraq is experiencing its most violent and complex political crisis since 2003; the Sadrist Movement and the Coordinating Framework nearly a year after the legislative elections last October.
One year later, the Iraqi parliament has not yet succeeded in electing a new president and prime minister, amidst Sadrist demands to return to the ballot box, the pro-Iranian coordination framework, the current parliament, and the formation of a government.
Despite attempts to bring the parties together and several initiatives, things did not go well and the required consensus did not emerge to overcome the crisis.