Sport
Basketball: Michael Jordan's jersey sold for a record sum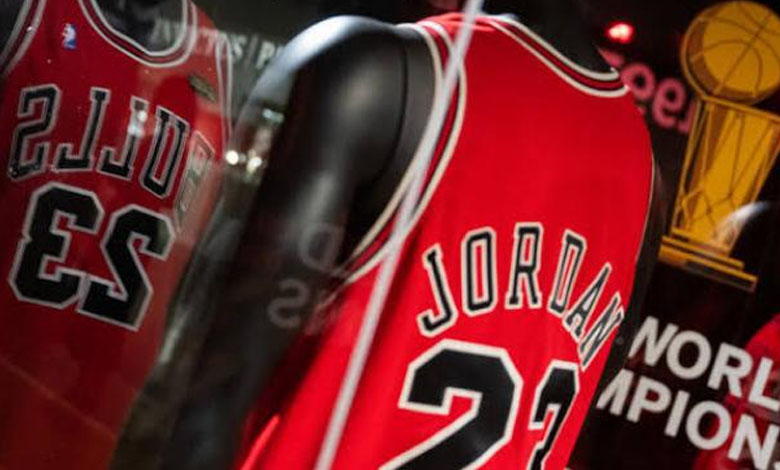 ---
On Thursday night, her jersey was auctioned for an astronomical $10.1 million, double the high-end price.
The famous red jersey flanked by the Chicago Bulls' number 23 was worn by the basketball megastar in her last NBA victory in 1998.
A record $9.3 million
The sale broke the previous world record held by a jersey of footballer Diego Maradona, sold some 9.3 million dollars.
This is a "new record for a basketball jersey at auction, a record for any sports item already worn and belonging to heritage, as well as the most expensive item ever sold in Michael Jordan's collection," Sotheby's, the art auction house that handled the deal, welcomed in a statement.
This price shattered the record of Nike Air Jordans sold for $615,000 in August 2020 at auctions organized by competing company Christie's.
Another item in Jordan's collection, an autographed map of the 1997-98 season, was also sold for $2.7 million.
Six-time NBA champion with the Chicago Bulls, the inspiration for Nike's Air Jordan sneaker line, the owner of the Charlotte Hornets, the New York native is considered one of the greatest sportsmen of all time and today one of the most prominent personalities in the sports industry.
This was pointed out by one of Sotheby's executives, Brahm Wachter, welcoming "the incomparable name and legacy of Michael Jordan, still present almost 25 years later".
According to him, as soon as the sale was announced in August, "enthusiasm was palpable among sports fans, but also among collectors eager to hold a rare piece belonging to history.