Middle east
Analysts: Economic Collapse in Lebanon Threatens Potential Oil and Gas Discoveries' Profits
Analysts affirm that the economic collapse in Lebanon poses a threat to the profits of any potential oil and gas discoveries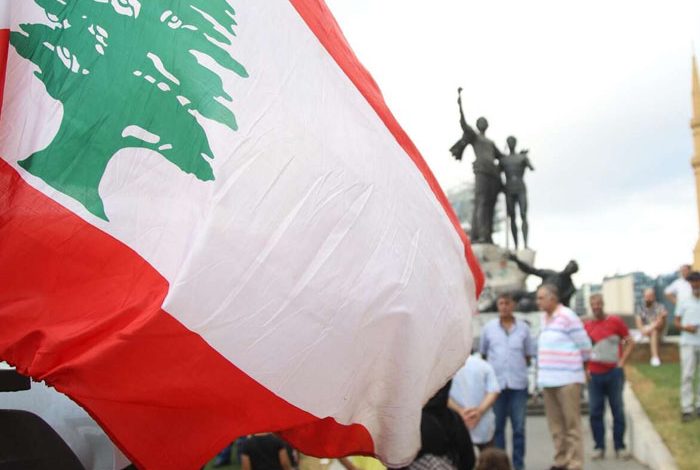 ---
The newspaper "The National" published an economic analysis titled "Lebanon Years Away from Reaping Benefits of Possible Oil and Gas Discoveries," stating that economic analysts see Lebanon, amidst its worst economic crisis, as potentially being years away from benefiting from oil and gas resources. However, Lebanon must overcome several obstacles before becoming an energy source.
The report added that exploratory drilling operations for hydrocarbons began in the offshore Block 9 area of the country, less than a year after an agreement mediated by the United States was reached to demarcate its maritime borders with Israel. The French oil company TotalEnergies leads the consortium conducting drilling operations, alongside the Italian company Eni and the state-owned Qatari company Qatar Energy.
The Lebanese government had pinned its hopes on potential oil and gas reserves as a revenue source, desperately needed to aid the country, one of the most indebted in the world, in lowering its obligations and emerging from its worst economic crisis since gaining independence.
However, analysts and economists state that the country must overcome numerous obstacles before becoming an energy source. This includes navigating through a volatile geopolitical landscape and a deeply entrenched sectarian political system.
Pre-Resource Danger
Nasser Saidi, the CEO of Nasser Saidi & Associates and former Lebanese Minister of Economy, told "The National" that there is a "pre-resource danger" when it comes to Lebanon's situation. Policymakers tend to increase spending in anticipation of possible future revenues.
Saidi stated that even if oil and gas are found confined beneath the sea bed, the discovered quantity might not justify significant investment.
Aimless Drilling
TotalEnergies drilled the first offshore well in Lebanon in Block 4 in 2020 in search of oil reserves but without success. The Levant Basin in the Eastern Mediterranean holds one of the world's largest natural gas reserves.
The United States Geological Survey estimates that the basin, stretching across waters belonging to Cyprus, Egypt, Israel, Lebanon, and Palestine, holds 122.4 trillion cubic feet of technically recoverable natural gas.
In 2009 and 2010, a consortium of American and Israeli companies discovered the Tamar and Leviathan gas fields, estimated to contain 26 trillion cubic feet of natural gas.
Israel's Transition from Importer to Exporter
Over the past two decades, Israel has transitioned from being a net importer of oil and gas to a supplier for countries like Egypt and Jordan.
Lebanon's political leadership hopes for a similar outcome, but economists say the government first needs to tackle hyperinflation and skyrocketing levels of public debt in the country.
Economic Collapse Hinders Progress
The report emphasized that Lebanon's economic collapse, described by the World Bank as one of the world's worst economic collapses in modern history, has plunged most of the population into poverty. By the end of 2022, Lebanon's public debt reached around $102 billion, roughly equivalent to 150% of its GDP.
Hyperinflation continued for the 37th consecutive month in July, with the country's currency losing value in both parallel and official markets since plummeting by 90% in early February.
Nassib Ghobril, Chief Economist at Bank Audi, told "The National," "Even in the case of commercial discoveries, there will be no impact on the country's sovereign ratings."
Ghobril added that Lebanon needs to restructure its external debt and create an implementable plan to manage its public debt to improve its sovereign ratings.
IMF Warnings
In June, the International Monetary Fund warned that further delay in reforms could keep confidence low as dollarization increases. This would further devalue the national currency and keep inflation high, exacerbating uncertainty and the political impasse over the presidential election.
Presidential Void
Lebanon has been without a president since the end of October 2022 when Michel Aoun's six-year term expired. An interim government led by Prime Minister Najib Mikati has limited powers.
Saidi stated that for Lebanon's economy to benefit from future oil and gas exports, an independent national oil fund must be established separate from the Ministry of Finance.
He said, "There must be stringent legislation on how to use any revenues, as this is a non-renewable resource… you must preserve it for future generations."
Oil Discovery's Potential Impact
Oil and gas discovery could allow Lebanon to transition from expensive imported fuel, currently sourced from Iraq, for power generation.
Ghobril mentioned, "This will help the balance of payments, reduce the import bill, keep foreign currency and support the environment."
Electricity Shortage for Four Years
The report noted that electricity, already problematic before the country's economic collapse in 2019, has become extremely scarce in Lebanon. The main electricity company drains approximately $2 to $3 billion annually from the state's treasury. Additionally, power outages range from three to twelve hours daily in some parts of the country.
Privatizing the main electricity company and other entities constitutes a crucial part of the reforms recommended by the International Monetary Fund.
Lebanon's efforts to tap into oil and gas resources come in the wake of the energy crisis caused by Russia's war in Ukraine last year. Competition for liquefied natural gas increased, with Europe importing record amounts of super-chilled fuel to replace Moscow supplies.
Executive officials and energy ministers state that gas supplies from the Eastern Mediterranean could help Europe avoid potential shortages.
Saidi stated that in Lebanon's case, revenue from oil and gas exports will come "seven to eight years" after infrastructure development and necessary pipelines are in place.
He added, "We don't know what the oil and gas prices will be by that time… The world is going through an energy transition, and everyone is moving towards renewables, and this could mean potential downward pressure on oil and gas prices."
Lack of Reforms Threatens Disintegration
Meanwhile, in the absence of reforms, Lebanon's economy will continue to deteriorate, according to Jaroubi Eradian, Chief Economist at the International Finance Institute, as reported by "The National."
Eradian stated, "The economic situation will continue to deteriorate, including a parallel exchange rate hike, triple-digit inflation, ongoing high unemployment and poverty, an acceleration of emigration, and probably, the disintegration of the country."