Middle east
Stumbling Reconciliation Between Turkey and Syria… Where Will the Situation Head? 
Reconciliation efforts between Turkey and Syria have hit a stumbling block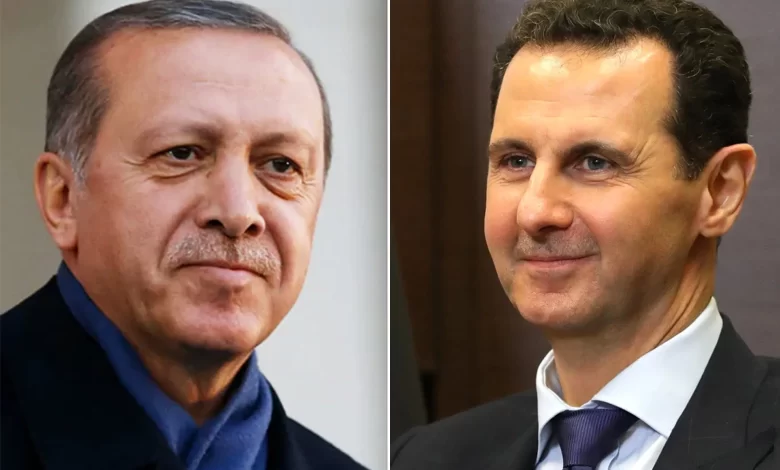 ---
Hopes for Turkish-Syrian reconciliation have gradually diminished not only due to conflicting conditions from both Ankara and Damascus, but also due to a range of regional and international variables that impact the progress of this reconciliation. This comes after a series of meetings between the two parties under Russian sponsorship.
Breaking Off Relations
In recent days, Syrian President Bashar al-Assad has unequivocally stated on multiple occasions that there will be no summit with his Turkish counterpart and no reconciliation with Turkey without the latter withdrawing its forces from the areas it controls in northeastern Syria. Meanwhile, Turkish President Recep Tayyip Erdogan, who had repeatedly expressed his desire to hold a meeting with the Syrian President prior to the Turkish presidential elections, swiftly asserted after the elections that there will be no withdrawal from these areas, claiming that his country is dealing with terrorism along its southern border.
Positions of the Parties
According to Syrian political analyst Yaroub Khairbek, the contradictory positions held by both parties have hindered reconciliation between the two countries. Turkey is primarily linking everything to the elimination of self-administration in eastern Syria, arguing that it is a Kurdish project associated with the Kurdistan Workers' Party. On the other hand, the Syrian side is focusing on the armed groups linked to Turkey in northwest Syria. Due to these conflicting conditions, negotiations have remained in place, entering a state of stagnation amidst changing circumstances that do not seem to favor the opening of a new page between the two sides.
Changes in the Region
Khairbek added that one of the most significant of these variables is the problematic nature of Russian-Turkish relations in recent times. Turkey's recent stances, including its declaration of Ukraine's right to join NATO, the release of Azov Battalion leaders, approval of Sweden's NATO membership, and the agreement to establish a Turkish drone factory in Ukraine, have made it seem as if Turkey is aligning itself with NATO's policy towards the Ukrainian crisis until the end. This has led some Russian officials and media to describe these positions as hostile. All these factors have contributed to the stumbling of reconciliation efforts between Damascus and Ankara.