Exclusive
Associated Press: Qatar hired former CIA officer to host 2022 World Cup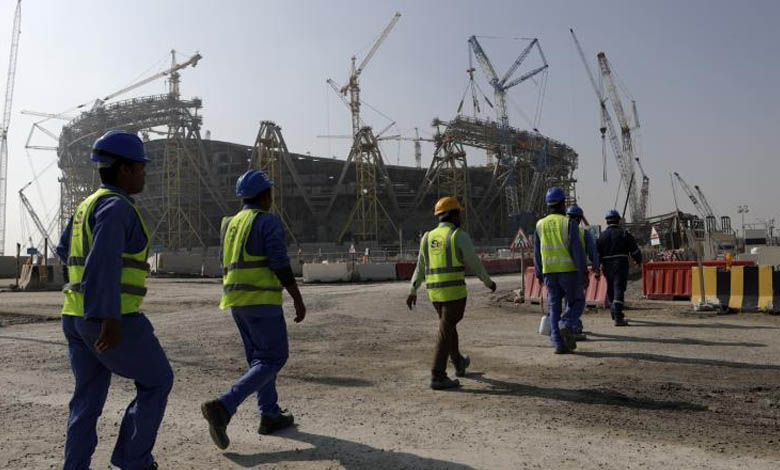 ---
The scandals surrounding Qatar's hosting of the 2022 World Cup continue to unfold day by day, each time new details are reported on the corruption that has affected Doha's claim to the World Cup.
The latest is from the Associated Press, which reports that Qatar has hired a former CIA officer for years to help spy on football officials in a frantic effort to host the 2022 World Cup.
Qatar sought an advantage in securing the World Cup's hosting rights by hiring Kevin Chalker, a former CIA officer turned private contractor, to spy on competition bid officials and football officials who chose the winning country in 2010, the news agency said.
"The report, which was based on interviews with former associates of Chalker, as well as contracts, invoices, e-mails, and reviews of business documents, noted that the officer had also worked for Qatar in the years since, to monitor Doha's soccer critics".
According to the investigation, the surveillance included making someone pretend to be a photojournalist to monitor a rival country's bid, someone appearing on Facebook to be an attractive woman approaching the target, and aides to Chalker and Qatar sought to obtain phone call records of a senior FIFA official, before the 2010 vote, the records said.
Qatari government officials did not respond to Associated Press calls for comment, and FIFA declined to comment.
Chalker, who opened an office in Doha and has an e-mail account for the Qatari government, said in a statement that he and his companies would never engage in illegal surveillance. He also refused requests to interview the Associated Press or to answer detailed questions about his work with the Qatari government, and claimed that some of the documents reviewed by the agency were forged.
The Associated Press reviewed hundreds of pages of documents linked to Chalker's companies that included a report on the 2013 project that included several photos of the Chalker team meeting with several football officials, saying: "Many of the documents we have reviewed that identify the work Chalker and his companies did on behalf of Qatar are also in a lawsuit filed by Elliott Brody, a one-time fundraiser for former U.S. President Donald Trump".
Associated Press added: Brody is suing Chalker for launching a hacking and spying campaign by Qatar that involved the use of former Western intelligence agents to monitor FIFA officials, while Chalker's legal team said that the case was without merit.
When Qatar was chosen as the surprise winner in 2010 for the 2022 World Cup, there was great joy in the country, but Qatar's successful bid has long suffered from allegations of corruption. American prosecutors said last year that bribes were paid to members of FIFA's executive committee to win their votes for Qatar.