Exclusive
Turkish website: Mohammed ben Zayed's visit will save Turkey from economic collapse
Will Ben Zayed's visit save Turkey from collapse?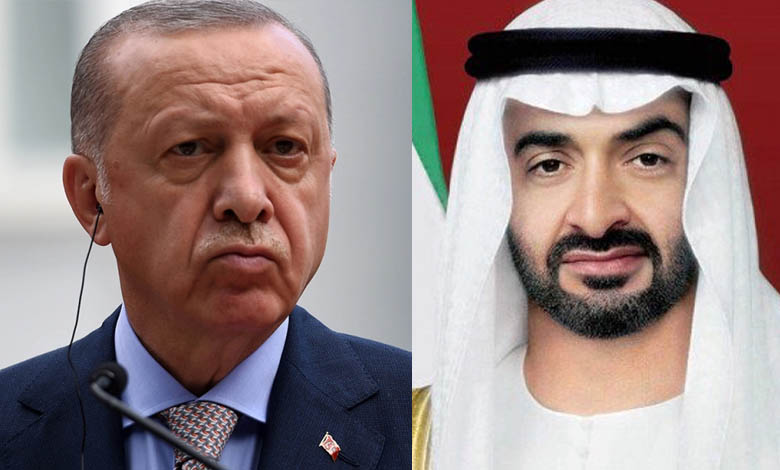 ---
This is the highest-level visit to date after years of tension, widely celebrated as an important move in improving relations between the two countries, Abou Dabi's Crown Prince Sheikh Mohammed ben Zayed Al Nahyane is visiting Turkey this week, for the first time in nearly ten years, according to the World Peace Organization, as a Turkish official said.
Abou Dabi's Crown Prince Sheikh Mohammed ben Zayed Al Nahyane will visit Turkey this week to meet Turkish President Recep Tayyip Erdogan, in a historic meeting that will usher in a new era of regional cooperation and will consolidate a new era for Turkey in the region on the economic and political levels in cooperation with the UAE, Timeturk reported.
Turkey will host the strongest Arab figure in order to repair the strained relations, amidst great hopes for the launch of an economic partnership that will not only lead to the start of economic activities in the country, but will also help on the political, economic and security levels, as Ankara suffers from economic collapse and investment crises, which have been exacerbated over the years, as a result of the Turkish President's negative and erroneous decisions.
At the end of November, a joint business forum will be held in Dubai between the two countries. Business from both sides will meet, which was determined after the two countries made progress earlier with UAE National Security Advisor Sheikh Tahnoun ben Zayed Al Nahyane meeting with President Recep Tayyip Erdogan, followed by a phone call with Crown Prince Sheikh Mohammed ben Zayed Al Nahyane.
The Turkish website said that the visit and the meeting between the two leaders will not only help economic cooperation between the two countries, but will also open the doors for investment that will create job opportunities for people of different nationalities in the region. Cooperation between the two countries was welcomed as the beginning of a new economic era, because the UAE is the only Arab country with a diverse and open economy.
Turkey is looking forward to normalizing relations with the UAE, and much greater cooperation will increase with mega-projects and investments in various sectors in the coming days. Working together, the two countries will create more opportunities, as at present, the volume of bilateral trade between Turkey and the UAE is about $9 billion, but both sides hope to double that in the coming days, thus reviving the collapsed Turkish markets.
The Turkish website attempted to lure the UAE by citing the old relations between the two countries. It pointed out that the UAE has been pursuing its charitable projects since the era of Sheikh Zayed, the founder of the UAE, and that political tensions have not changed the UAE's commitment to humanitarian projects. Therefore, recently, during the worst forest fires and floods in Turkey, the UAE pledged more than $9 million for restoration and reconstruction in the affected areas.