Policy
Corruption of Farmaajo – Somali report reveals the extent of the disaster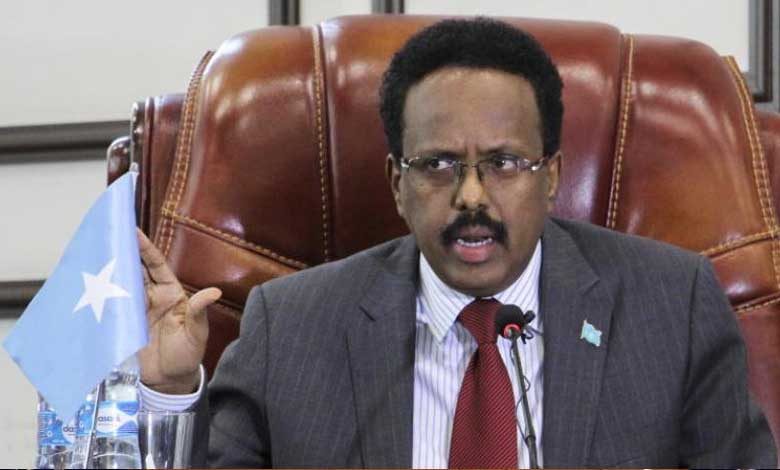 A new financial report from the Somali auditor's office for 2021 revealed suspicions of corruption during the administration of former president Mohamed Abdullahi Mohamed.
The Inspector General of Somalia released on Tuesday the 2021 Annual Report on the Financial Situation of the Horn of Africa country, with the establishment of a new administration since last May.
The Auditor's report shows serious errors and millions of dollars in the management of government expenditures and contracts and the management of incoming and outgoing funds, as well as budget support.
Speaking to reporters in Mogadishu on Tuesday, Mohamed Ali Afgoye said his office had investigated 29 ministries, other government agencies and two embassies.
"The budget for 2021 was $666 million, but around $382 million was audited, while the rest remained unchecked and ended up in personal pockets," he said.
The auditor said all 29 organizations he investigated had no plan to deal with the expenses, while $5 million was deposited in accounts outside the government treasury without approval from the relevant authorities.
Under the leadership of former President Farmaajo, the former administration concluded 105 deals worth $14 million that were not registered with the Inspector General's Office in accordance with the Public Finance Department laws, Mohamed Ali Afgoye said.
According to the auditor, his office audited a further $1,327,780 that was not administered transparently; at the same time, eight of 29 government agencies did not have supporting evidence of expenditure, according to the report .
The Ministry of Finance borrowed $96,365,574 from the Central Bank of Somalia and the International Monetary Fund without approval from the Auditor General, and a large sum of $96 million at the same time disappeared, the report said.
The State Comptroller General issued a report stating that $5 million had been transferred to an account outside the State Treasury without sufficient evidence of the money's route.
He also stated that 105 agreements worth US$14 million had not been registered in the Office of the Inspector General, and that grants totaling US$13 million had not been included in the national budget approved by Parliament and used.
According to the report, the massive corruption exposed by the Inspector General's report took place during Farmaajo's presidency and no official has been held accountable so far, making Somalia one of the largest corrupt countries in the world.
The financial report, for the fourth year in a row, issued annually by the Office of the Inspector General comes at a time when the management of the country has changed, and it is not yet known what steps the Somali government will take to hold former officials of the Farmaajo administration accountable for the major financial and economic corruption that the report revealed.