Policy
"Difficult" Talks in Saudi Arabia with the Aim to End the Ukrainian War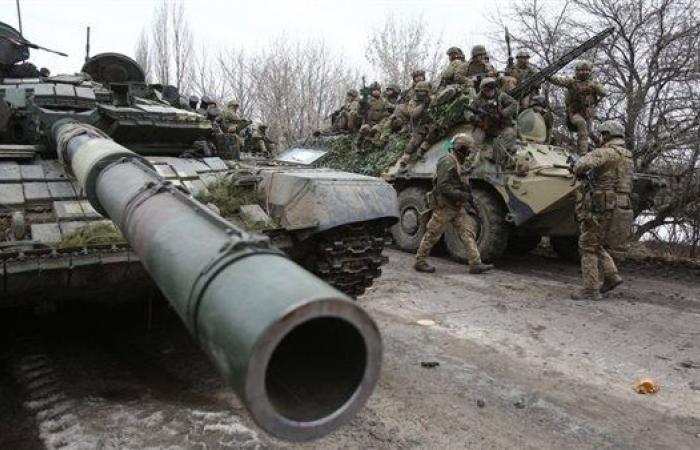 ---
Talks have commenced in Saudi Arabia on Saturday regarding the war in Ukraine, which Kyiv considers difficult due to the divergences among the participating countries. These discussions are part of a new political endeavor by the kingdom that seeks to play a diplomatic role on the international stage. Participants in the meetings, which Ukrainians state include representatives from around 40 countries, stated that the talks began in the afternoon in the coastal city of Jeddah.
According to the agenda, the sessions are expected to involve three hours of presentations from various delegations, followed by two hours of closed discussions, and finally a working dinner.
Senior officials from approximately 40 countries, including the United States, China, and India, are participating in the talks, which come amid significant diplomatic pressure from Ukraine to garner support beyond its core Western backers. This involves reaching out to the global South nations that have been hesitant in clarifying their stance on the conflict, which has impacted the global economy.
It remains unclear whether the talks aim to issue a joint statement, and the Ukrainian envoy to the meeting stated that the discussions will be "difficult."
Andriy Yermak, director of the office of Ukrainian President Volodymyr Zelenskyy, stated in a late-night television interview on Friday, "But what supports us is the truth, what supports us is goodness."
Russia will not attend the talks, however, the Kremlin stated that it would monitor them. Ukrainian, Russian, and international officials have indicated that direct peace talks between Ukraine and Russia are currently unlikely as the war continues to rage on.
Zelenskyy expressed hope that the talks would lead to a summit of world leaders to adopt the principles of his crisis resolution plan. This plan calls for Russia to return all Ukrainian territory and withdraw all its forces.
Western diplomats noted that Saudi Arabia, the world's largest oil exporter, which has maintained contacts with both sides since Russia's invasion of Ukraine in February last year, has taken on a role in holding meetings with countries that didn't join earlier talks. China, which did not attend a previous round of talks in Copenhagen, announced on Saturday that it would send its special envoy for Eurasian affairs, Le Yucheng, to participate in the talks.
China, with close economic and diplomatic ties to Russia since the conflict began, has refused calls to condemn Moscow. Le Yucheng stated, "We have many differences and have seen different positions, but it is important to share our principles."
The Indian Embassy in Riyadh announced through social media on Saturday that India's National Security Advisor, Ajit Doval, had arrived in Jeddah to attend the talks. Like China, India has maintained strong relations with Russia and refrained from condemning it over the war. India has increased its imports of Russian oil.
Western officials and analysts have noted that Saudi diplomacy has had a significant impact in securing China's participation in the talks.
Under the leadership of Crown Prince Mohammed bin Salman, Saudi Arabia has sought a larger role on the global stage and worked to expand ties with major powers beyond the traditional focus on its relationship with the United States.
Saudi Arabia has collaborated with Moscow in recent years concerning oil market policies and, alongside Turkey, mediated a prisoner exchange between Ukraine and Russia last year. Zelenskyy attended an Arab League summit in the kingdom last year, during which Prince Mohammed expressed readiness to mediate in ending the war.
Saudi Arabia has also bolstered its relations with China over the past year, warmly welcoming Chinese President Xi Jinping during his visit to Riyadh in December. The kingdom has also sought to join the Shanghai Cooperation Organisation, led by China.
In March, China facilitated the resumption of Saudi-Iran relations, easing regional tensions between the kingdom and its regional rival.