Maghreb
Director of Tunisian Center for Studies Reveals State Moves to Counter Ennahdha's Funding from Abroad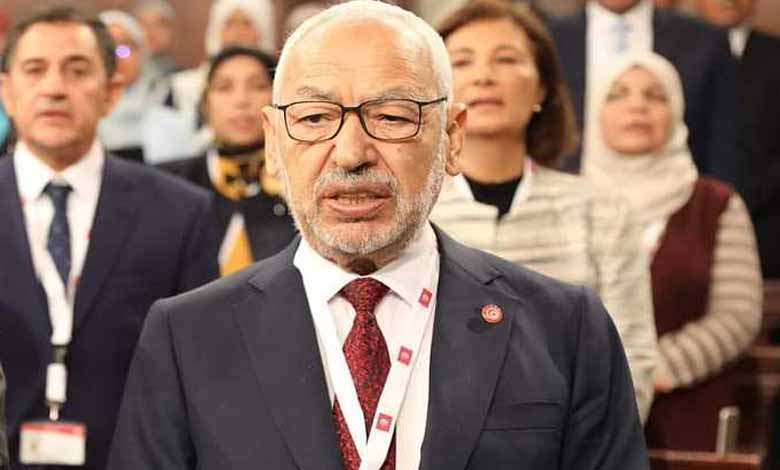 ---
Ennahdha, the Brotherhood's arm in Tunisia, is in a state of disintegration, blockading, and dying of its last breath after the defections and disputes that have recently struck its leadership from within, following successive painful blows and setbacks following President Saied's decisions of 25 July.
Ennahdha terrorism
Observers said that the Muslim Brotherhood movement is going through a difficult situation in the coming days, especially after the fierce war that it is going through with the Tunisian judiciary, which is working to dry up the sources of the Brotherhood, and the sources of its funding, through raising several files that affect "State security" and many accusations that all of its leaders are pursuing in corruption, assassinations, acts of sabotage, and other charges that are chasing the terrorist group .
Fountains of the Brotherhood
Dr. Badra Gaaloul, Director of the Tunisian National Center for Strategic Studies, says that there are widespread moves to dry up the sources of the Brotherhood, after the Tunisian judiciary ordered the freezing of bank accounts and assets of natural and moral persons as part of a case of money laundering against former leader of the Ennahda Movement and member of the "Nama'a Tunis" Society Abdul Karim Suleiman and those with him, which is committed by the National Unit for Research into Financial Crimes Rampant on National Security in El Gorjani, which confirms many official moves to stop the Brotherhood's finances .
Broad Pursuits
The Director of the Tunisian National Center for Strategic Studies added that among the most prominent names on the list are the leaders of the Ennahdha Movement, Adel Al-Da'daa, Amer Larayedh, daughter of the former leader of the Ennahdha Movement, former Prime Minister Hamadi Jebali, the son-in-law of the movement's leader, Rached Al-Ghannouchi, Mohamed Al-Esh, who is known to be close to the son of the president of the Ennahdha Movement, Moaz Al-Ghannouchi, and others. These movements occurred after the Muslim Brotherhood movement received funds from abroad to support terrorist groups and numerous associations and organizations operating under the banner of political Islam, most notably the Union of Muslim Scholars, founded by the late Muslim Brotherhood theorist Yusuf al-Qaradawi, the National Nama'a Association of Tunisia and the Marhama Association, among others.
She added that these funds received by the Muslim Brotherhood movement in Tunisia over the years contributed to financing the movement's declared and undeclared activity, helped to send terrorists to hotbeds of tension and gave them huge amounts of money to kill and shed blood, all these moves carried out by Tunisia confirm to international public opinion what was planned and masterminded by Ennahdha in the country.